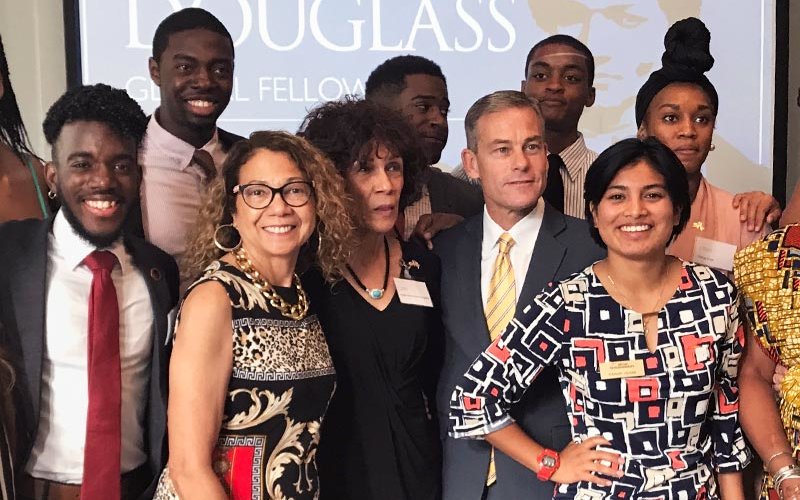 Cal State Fullerton President Mildred García served as a guest speaker during the inaugural celebration of the Frederick Douglass Global Fellows. During the Aug. 1 event, García, along with fellow roundtable speakers, shared their experiences on how a global perspective propelled them to endure through adversity to become leaders within higher education.
Other speakers included David Wilson, president of Morgan State University, and Nettie Washington Douglass, co-founder and chairwoman of the Frederick Douglass Family Initiatives.
The Council on International Educational Exchange (CIEE) in partnership with the Penn Center for Minority Serving Institutions (CMSI), hosted the inaugural celebration in London, England.
The event recognized 10 high-achieving student fellows from Minority Serving Institutions who are participating in a summer study abroad program focusing on leadership and intercultural communication.
The Frederick Douglass Global Fellowship program is designed to strengthen the leadership and intercultural communication skills of each participant using an approach that centers on experiential education and a global perspective.