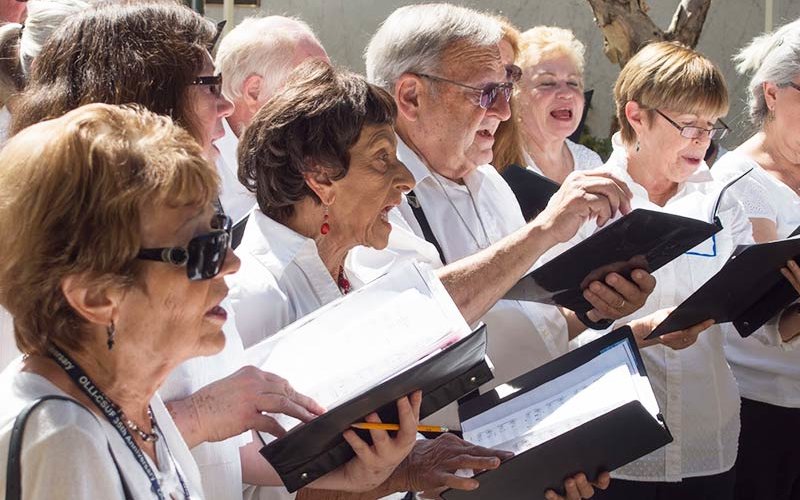 Cal State Fullerton's Osher Lifelong Learning Institute (OLLI) will introduce its fall programming during an Aug. 12 Open House in the University's Ruby Gerontology Center, 800 N. State College Blvd., Fullerton. The 9 a.m. to noon event is free and open to the public.
Among the offerings is the Eclectics lecture series, which features many of CSUF's faculty experts discussing a variety of topics from food science and mathematics to dance history and the future of malls. All classes take place in Mackey Auditorium of the Ruby Gerontology Center.
Offered from 10-11:30 a.m. Tuesdays:
Sept. 12 — "What is Islam? Who are Muslims?" presented by Jamaal Zaheen, outreach coordinator at the Islamic Institute of Orange County
Sept. 26 — "Renewing America's Math Story" presented by Martin Bonsangue, CSUF professor of mathematics
Oct. 10, 24, Nov. 7, 28 — "Tales of a Great University" presented by CSUF leadership
Offered from 12:30-2 p.m. Thursdays:
Sept. 21 — "Preservatives in Food: The Good, Bad and Ugly" presented by Lilian Were, associate professor of food science at Chapman University
Oct. 5 — "Dance and Dance History" presented by Alvin Rangel-Alvarado, CSUF associate professor of theatre and dance
Oct. 19 — "First Print and Now Broadcast? How the Internet Is Weakening Reliance on Traditional Media Platforms" presented by Brent Foster, CSUF interim director of undergraduate studies and general education
Nov. 2 — "Malls, Discounters and Amazon: Retail Competition in the Internet Age" presented by Ray Young, CSUF professor emeritus of geography
Nov. 16 — "Art, Revolution and the Romantic Movement" presented by William J. Havlicek, associate professor of aesthetics and art history at the Laguna College of Art and Design
Dec. 7 — "Political Women: Recording Stories of Local Women Making Change" presented by Natalie Fousekis, CSUF professor of history and director of the Lawrence de Graaf Center for Oral and Public History
For more information on these and other fall programs, view the OLLI catalog online or call 657-278-2446.