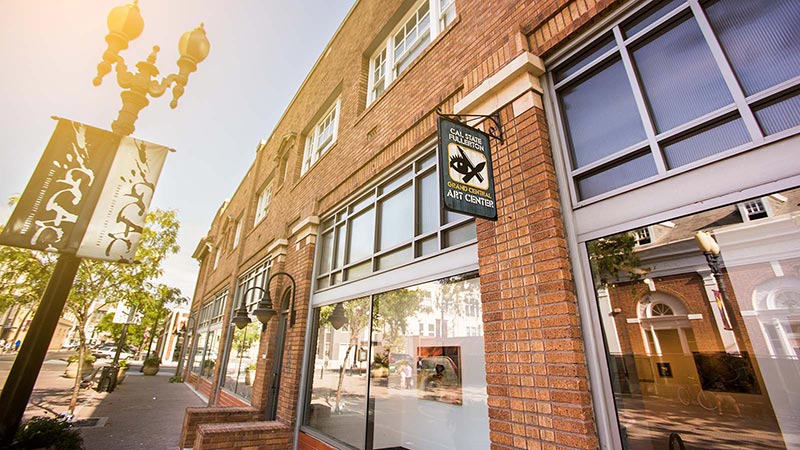 The Andy Warhol Foundation for the Visual Arts has awarded Cal State Fullerton's Grand Central Art Center a $100,000 grant over two years to support the center's artist-in-residence program — the second foundation grant awarded to the center. 
"Grand Central Art Center is honored to once again receive the generous support of The Andy Warhol Foundation for the Visual Arts," says John Spiak, director and chief curator.
The second grant, he adds, truly recognizes the hard work of the team members at Grand Central Art Center. "It is their dedication to the support of artists, communities and creative process that has proven key to Grand Central's successful outcomes." 
"With the prestige of the first Warhol Foundation funding received by Grand Central Art Center — $100,000 two-year funding from 2014 to 2016 — we were able to leverage additional matching support from individuals, corporations and foundations that assisted in providing our students, faculty, staff and community members direct engagement with 30 artists-in-residence," Spiak explains.    
As part of the center's practice of extending to artists the opportunity to invite additional collaborators to join them in residence, the original grant made it possible for an additional 29 invited collaborators to stay on-site, while 46 others were housed off-site by GCAC during that two-year period.
During this new funding cycle, Grand Central is inviting socially engaged artists into residence to begin first-phase research visits to the center, as well as artists completing projects that have been in development. Artists confirmed for future residency projects include: Ana Teresa Fernández, Maria del Carmen Montoya, Maya Gurantz, Shaun Leonardo, Angel Nevarez and Valerie Tevere, David Greenberger, Pablo Helguera and David Politzer.