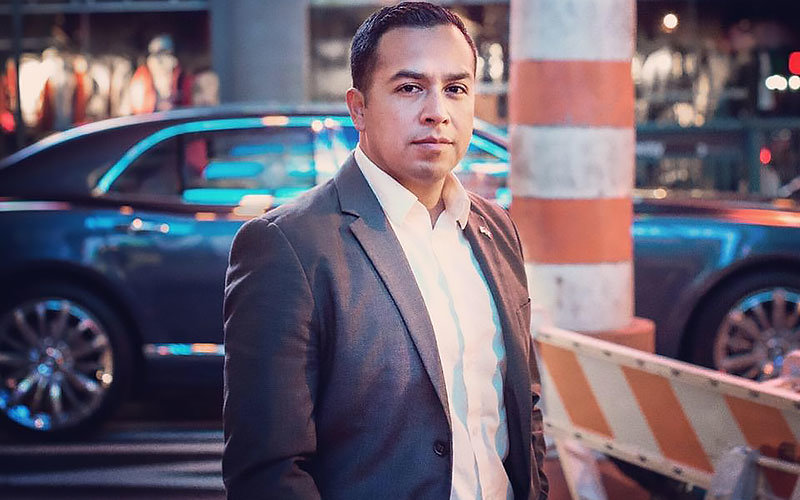 President Mildred García kicks off Cal State Fullerton's celebration of Hispanic Heritage Month with a Wednesday, Sept. 20, reception featuring keynote speaker Cesar Vargas, the first undocumented lawyer to openly apply to practice law in the state of New York.
Vargas — who was brought to the United States from Mexico at age 5, excelled academically, graduated from the City University of New York Law School and won a three-year legal battle in 2015 for the right to practice law — will speak on "Undocumented, Latinx, Empowered" during the 5:30-7:30 p.m. program at the Fullerton Marriott on the southeast corner of campus.
A leader at the forefront of the fight for immigration reform and co-founder of the Dream Action Coalition, Vargas has educated immigrants across the country on their rights, spoken on behalf of his community at congressional hearings, volunteered at clinics to help young undocumented immigrants, and appeared in court on behalf of children facing deportation.
His advocacy and personal story helped inspire national efforts to expand the Deferred Action for Childhood Arrivals (DACA) — a recently rescinded program that could see the deportation of some 800,000 "Dreamers" if Congress is unable to reverse the decision — and create the Deferred Action for Parents of Americans and Lawful Permanent Residents (DAPA).