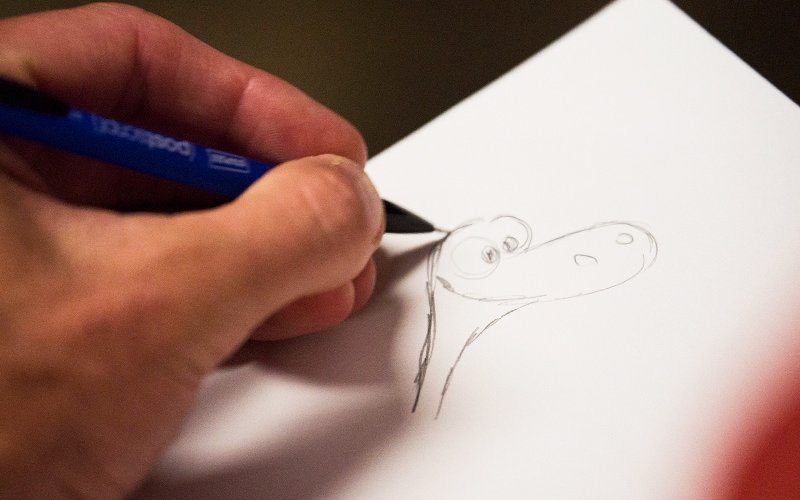 What does it take to get your idea for an animated series up and running? California State University students can find out Saturday, Sept. 16, during "The Art of the Pitch" panel discussion and workshop in Room 113 of the Visual Arts Center at Cal State Fullerton. 
"Many animation students dream of having their own animated series on television but often don't know how to package their work to sell to a studio or executive producer. This event was created to bring animation students and industry professionals together so students could learn the art and business of pitching original animated series from those who produce them," explains Carol Ashley, CSUF assistant professor of art, who is producing the event and co-moderating the panel discussion with Michael Bonitatis, founder of Animation Libation Studios. 
"They will learn what it takes to prepare a pitch bible to sell to animation studios like Nickelodeon, and how to develop their communication skills to deliver an impactful series idea to studio executives."
Students will be coached by producers following the panel discussion. Panelists include Mary Harrington, founder of Harringtoons Productions, who works exclusively for Nickelodeon; Rita Street, a producer for Radar Cartoons; and Pete Michels, director and producer at Adult Swim. 
Students from all campuses are invited. The event is funded by a grant from the CSU Entertainment Alliance, which prepares CSU students to work in, and meet the needs of, California's multi-billion entertainment industry.
CSU students who participate in the Sept. 16 workshop will be automatically signed up for a Pitch Platform event on Sunday, Oct. 1, at Sony Pictures Animation studios in Culver City, part of The World Animation Celebration International Film Festival. The three panelists will be there to judge contestants and choose finalists. Winners will be announced that evening and given a write-up in Animation Magazine later that month.
 More information is available online.