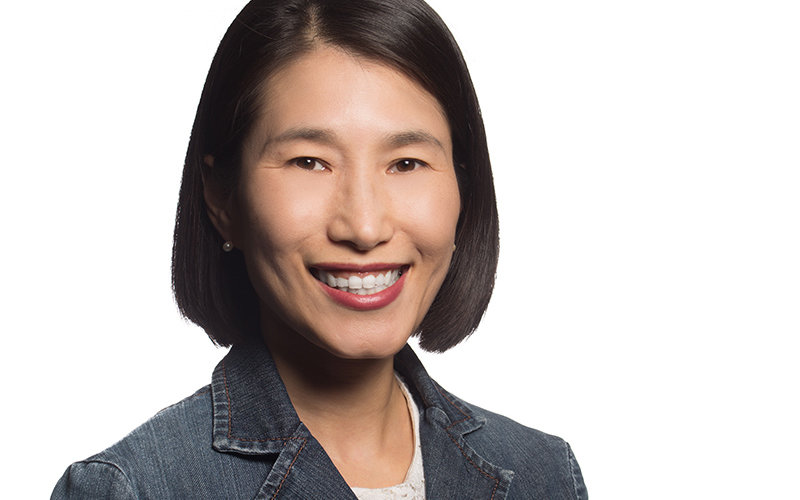 Working with young children with special education needs at an elementary school in Seattle not only inspired Sung Hee Lee, but confirmed her decision to earn a doctorate in the discipline to help students with learning difficulties.
"I was thrilled to see my young students begin to treat learning as a process and realized that anybody can be successful, regardless of whether or not they have disabilities," said Lee, assistant professor of special education, who has worked as a speech and language pathologist and special education teacher.
Lee came to Cal State Fullerton this fall following a teaching post in the Department of Counseling, Special Education and School Psychology at Youngstown State University in Ohio. Before that, she taught in special education at West Virginia University.
She earned her doctorate in special education-learning disabilities from the University of Washington. Lee also has a master's degree in special education with a concentration in speech and language pathology from Dankook University, and a bachelor's degree in French literature from Hongik University, both in Seoul, Korea, where she grew up. Lee, who speaks Korean and French, also holds a master's degree in speech pathology and audiology from the University of Iowa.
What inspired you to go into special education?
When I was a speech and language pathologist, I had the opportunity to work with children who could sound out words, but had difficulty understanding the meaning of words. This experience made me decide to pursue special education to deepen my knowledge on how to support individuals with reading and writing difficulties.
What are your research interests?
My research centers on literacy education and supporting children with learning disabilities, including incorporating technology to improve their digital reading and writing skills. I am also interested in using e-book and iPad technology to support children with and without disabilities.
What do you hope students learn from your teaching?
My goal is to prepare students to serve in various roles within the field of education and to achieve optimal outcomes for children with disabilities and their families. I hope that in my class, future teachers will learn how they can collaborate in a technology-rich classroom setting to best support individuals with various disabilities.
What would you like others to know about your field of study?
In Disney's animation film "Frozen," the character Elsa has an exceptional skill of freezing anything she touches. Because of her unique talent, she was treated negatively. But when her unique skill was accepted, Elsa did not feel different, and her exceptional talent became an asset to the kingdom. Like Elsa, individuals with disabilities have their uniqueness that may look different. When we accept their differences and focus on who they are, individuals with disabilities become one of us.