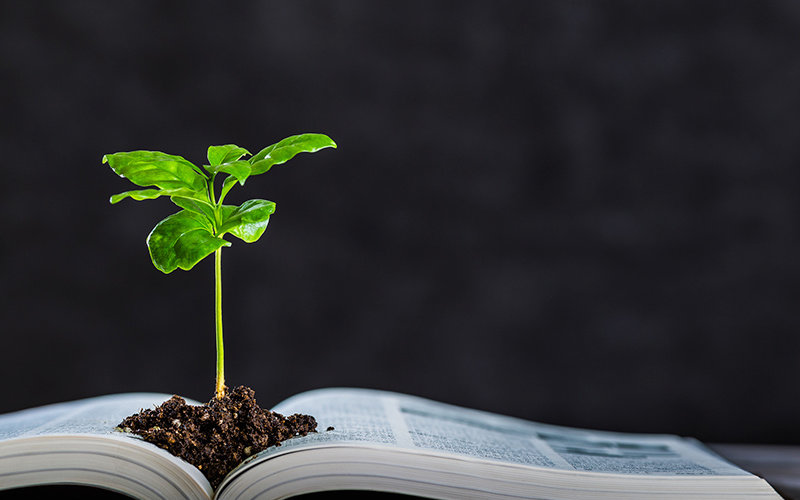 Why is a Cal State Fullerton assistant professor of English, comparative literature and linguistics engaging her students in conversations about sustainability, water and climate education?
"I want my students to get a sense of the wide range of artistic, and not purely scientific, responses to environmental crisis," says Nicole Seymour, whose research focuses on the relationship between the environment and literary texts.
Seymour is inviting students in her English 300 class, as well as members of the general public, to attend a Nov. 7 forum on climate change. Guest speakers include Roger Gloss of the grassroots organization Orange County for Climate Action and Jade Sasser, a UC Riverside professor with a background in environmental studies and gender studies.
The campus event, which takes place from 10-11:15 a.m. in the Titan Theater, also kicks off her students' participation in Climate Change Theatre Action, a worldwide series of readings and performances in support of the 2017 United Nations Climate Change Summit.
Why is an English faculty member studying environmental issues?
I think it's become increasingly clear that environmental issues are not purely scientific matters. Climate change denial, for example, is rooted in ideological factors. Environmental injustices, such as the water problems in Flint, Michigan, are tied to legacies of racism and classism. And the way that environmental issues are conveyed to the public — through modeling and data visualization, through narratives on TV and film, even through comic books — are as important as the raw data behind them, if not more so.
Humanities scholars are rooted in social and cultural frameworks that allow us to understand those things. And English scholars especially are trained to analyze narrative objects like films and novels, so we have an important role to play there.
What research projects and initiatives are you working on?
I'm working on a project about "drought shaming" with a colleague in political science at Cal State Long Beach. We're interested in the practice of publicly exposing water wasters — actors Amy Poehler and Tom Selleck were recently called out on this, as were cities such as Newport Beach and Beverly Hills — and how it does or doesn't work to promote water conservation among the general public.
I also am involved in an interdisciplinary group of faculty across the state of California who collaborate on environmental issues, called the UC-CSU Knowledge Action Network for Transformative Climate and Sustainability Education and Action.
How do you involve students in your projects?
I involve students whenever possible. When I received a CSUF Research, Scholarly and Creative Activities grant two years ago, I was able to hire four students to help me organize an interdisciplinary workshop on masculinity and environment, and prepare a related special journal issue. I also regularly share research ideas with my students in class.