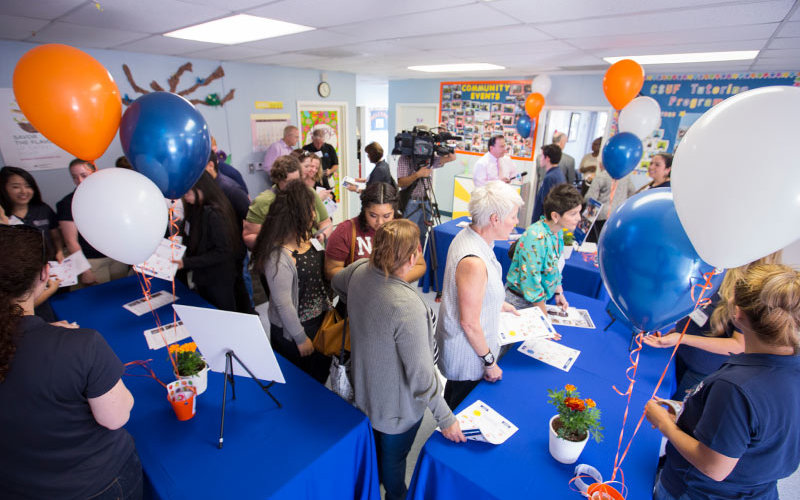 Cal State Fullerton's Center for Healthy Neighborhoods will host an Oct. 28 community health fair featuring screenings for diabetes and blood pressure, CPR training, crime prevention strategies, physical activities for older adults and fun activities for children.
The free, public event will be held from 10 a.m. to 1 p.m. at 711 S. Highland in Fullerton. All services and programs will be offered in English and Spanish.
The Center for Healthy Neighborhoods was established in January 2016 as a community-based facility to offer a wide range of educational, health and career development services.
"With our stakeholders, we aim to alleviate education and health disparities, revitalize neighborhoods, and reduce the cycle of poverty through partnerships, especially with Spanish-speaking underserved families," says C. Jessie Jones, CSUF professor emeritus of health science, who oversees the center.
Among the programs offered at the center: career planning and development, case management and referrals, health promotion and screenings, arts for kids, as well as after-school tutoring, computer training and college readiness for youth.
For more information, contact Jasemine Magdaleno at healthyneighborhoods@fullerton.edu or 714-441-3401.