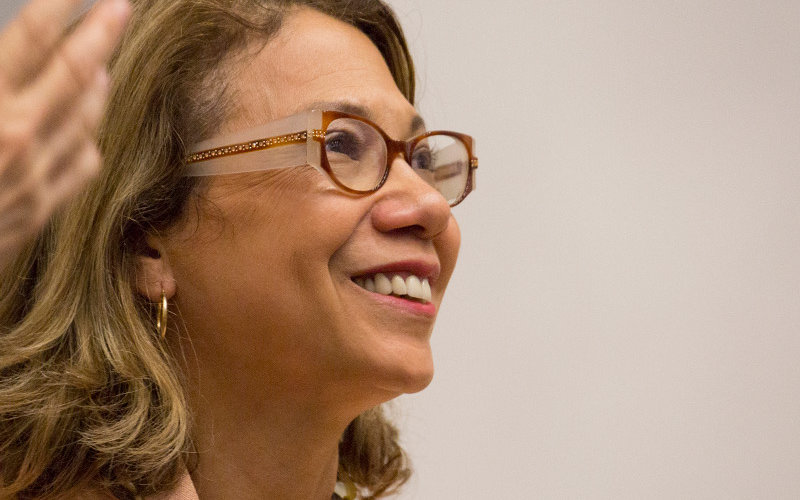 CSUF President Mildred García assumed the chair of the American Association of State Colleges and Universities' Board of Directors this week during the association's annual meeting.
Before becoming chair-elect in 2016, García's leadership with the national organization included chairing the AASCU's Council of State Representatives and Committee on International Education; serving on its Board of Directors and as a Millennium Leadership Institute mentor; and delivering the President-to-Presidents lecture in 2013, a tradition at the AASCU Annual Meeting for more than 30 years and a signal honor given by the board of directors to one of their colleagues.  
Since her arrival at Cal State Fullerton in 2012, the university has seen a 24 percent improvement in six-year graduation rates for first-time freshmen and a 12 percent improvement in four-year graduation rates for transfer students. The institution is number one in California and second in the nation in awarding bachelor's degrees to Hispanics, as well as fifth in the nation in graduating students of color.