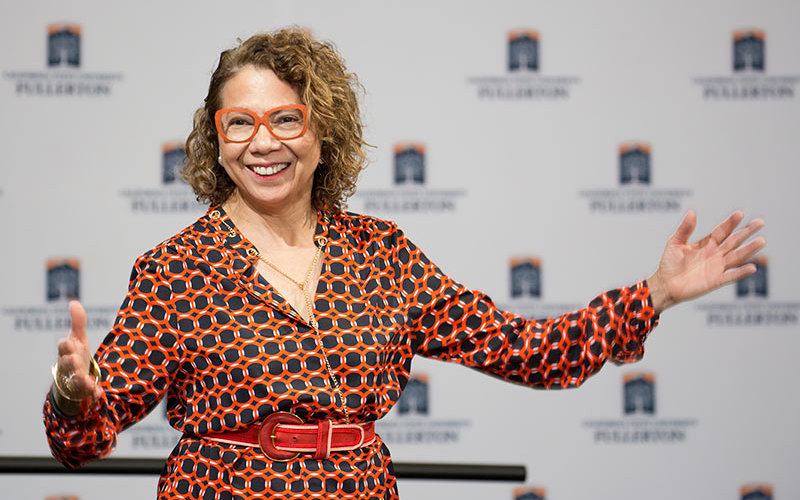 President Mildred García will reflect on her pathway to becoming president of Cal State Fullerton (and formerly, CSU Dominguez Hills) at the Oct. 6 BOLD Women's Leadership Network inaugural summit at Rutgers University in New Jersey. The program theme is "Cultivating Courageous Women's Leadership for Professional and Social Impact."
García will join four other university/college presidents who will discuss their experiences navigating issues of equity and inclusion, and their leading roles as change agents in higher education.
Cal State Fullerton is one of five campuses nationwide to participate in the BOLD Women's Leadership Network, an initiative led by female university presidents who have demonstrated a commitment to collaboration, innovation, diversity and inclusion.
The goal of the program is to support and engage female students at junior class level by providing scholarships, mentoring and retreats to help them develop leadership skills, while transforming themselves and their communities in the process.