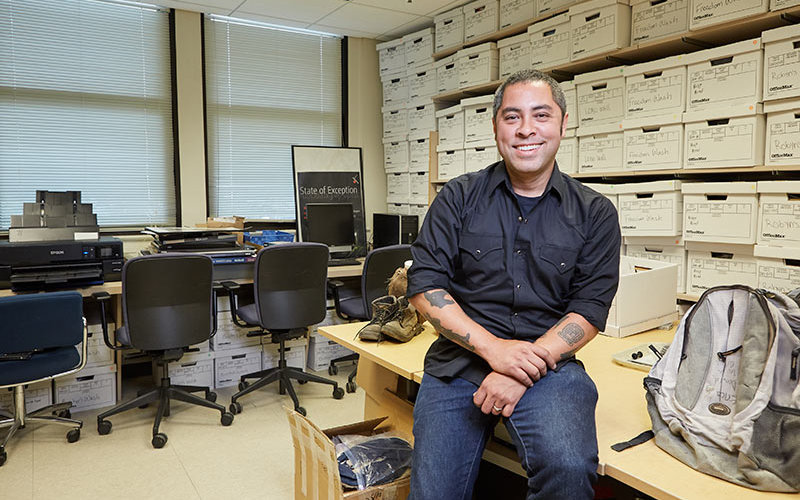 Anthropologist Jason De León, newly named recipient of the 2017 MacArthur Fellowship, will speak at Cal State Fullerton Thursday, Oct. 19, on the relationship between transnational gangs and the human smuggling industry.
"Soldiers and Kings: Violence, Representation and Photoethnographic Practice in the Context of Human Smuggling Across Mexico" begins at 2:30 p.m. in Portola Pavilion C of the Titan Student Union. The free, public talk also will outline the complicated role that photography plays as a field method and data source in this violent and ethically challenging context.
An associate professor of anthropology at the University of Michigan and director of the Undocumented Migration Project, De León's work focuses on capturing the daily lives of Honduran smugglers who profit from transporting undocumented migrants across Mexico. The MacArthur Fellowship, also known as the "genius" grant, recognizes De León's groundbreaking research.
The event is sponsored by the Titan Archaeology Club, with support from Associated Students Inc. and the College of Humanities and Social Sciences Inter-Club Council. For more information, contact Brenda Bowser, associate professor of anthropology, at bbowser@fullerton.edu.