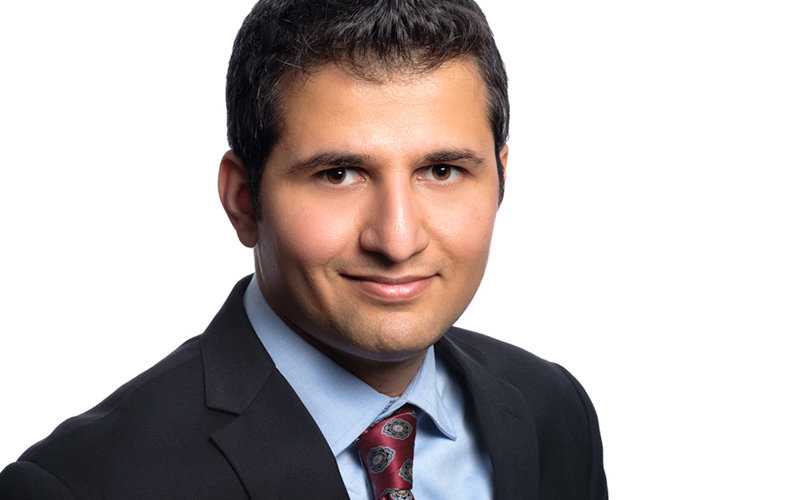 Mahdi Ebrahimi took his first business course as a junior, earning his bachelor's degree in engineering at Sharif University of Technology in Tehran, Iran.
"It was a turning point in my career," said Ebrahimi, who joined the faculty as an assistant professor of marketing at Mihaylo College of Business and Economics this fall. "I got interested in soft sciences and decided to pursue an MBA," he added.
Intrigued by marketing, he co-founded Tradovision Inc. — an online translation services startup — and developed its marketing strategy before focusing on an academic career. He earned his doctorate in marketing in June at the University of Houston's C.T. Bauer College of Business. Now his research focuses on consumer impatience and influences.
"I am passionate about understanding consumers and I find it very meaningful to conduct research that helps consumers make better decisions that enhance their well-being," he said.
What areas of continued scholarship and research are of interest to you?
I am interested in exploring how consumers perceive time, and how it affects their decisions about how to spend their time and money. I also am interested in consumer identities and how they influence their feelings and behavior. Particularly, I am interested in how a person's multiple identities influence their moral behavior.
How does a consumer's belief that "time is money" influence his spending?
Past research has shown that thinking about time in terms of money leads to greater consumer impatience. Consumers are less likely to stop and smell the roses when they have stronger beliefs that 'time is money' and are also more likely to spend their money on time-saving products and services, such as eating out.
What do you hope future business leaders learn from your instruction and expertise?
My research speaks to the importance of the structure of individuals' identities in shaping their behavior in organizations. For example, one of my research projects suggest that individuals who bring their whole self to their work are more likely to make ethical decisions when they are faced with a moral dilemma.
My research also helps nonprofits to understand the growing busyness epidemic in society and ways to overcome negative consequences of it, such as people's unwillingness to volunteer their time to help others.