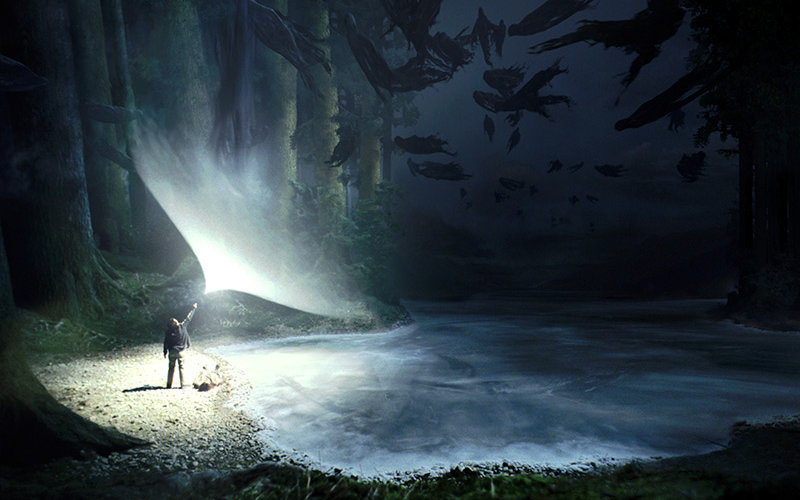 It won't be music senior Emily Weinberg's first time performing at the Segerstrom Center for the Arts — as a member of the University Singers, she performed with Kathleen Battle last year. But it will be the first time she sings "Double, Double Toil and Trouble" at the venue.
The University Singers and Concert Choir are joining the Pacific Symphony Friday, Oct. 6, and Saturday, Oct. 7, to perform the Academy Award-nominated score from "Harry Potter and the Prisoner of Azkaban" while the film plays on a 40-foot screen as part of the Harry Potter Film Concert Series. Professor of music Robert Istad will conduct.
These types of learning experiences, says Weinberg, are beneficial for real-life performance preparation.
"We as a group have a very limited time in which to prepare some fairly complicated music. We will be thrown into the mix with the orchestra after only one rehearsal on our own, and our performance will be only two days later after that," she explains.
"This kind of speedy preparation in professional settings definitely gives us a taste of what the real world of being a professional musician will be like."
The performance is just the latest instance in which CSUF music students have had the opportunity to interpret the work of composer John Williams. The University Singers have joined him many times during Williams' annual "Maestro at the Movies" concerts at the Hollywood Bowl, and were featured on two selections of his three-disc retrospective, "John Williams & Steven Spielberg: The Ultimate Collection."
Segerstrom is offering special $20 discount tickets to CSUF students on both days if they show their student ID at the Box Office. There is a two-ticket limit per student. The "Harry Potter and the Prisoner of Azkaban" take place at 7:30 p.m. Oct. 6 and 2:30 and 7:30 p.m. Oct. 7.