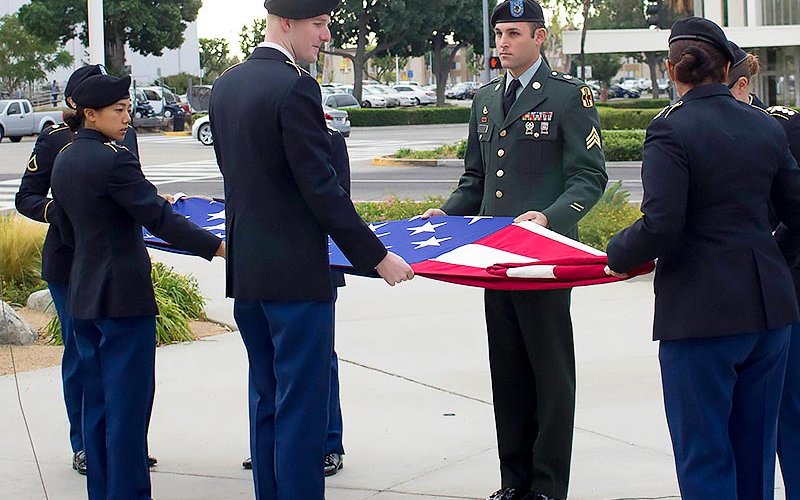 To celebrate, honor and thank Cal State Fullerton veteran students and all veterans, the Veterans Resource Center is hosting a series of free public events in November, including a Wednesday, Nov. 1, "Morning Colors Ceremony" to kick off the month.
The 9 a.m. flag-raising event in front of Langsdorf Hall features the University Police Department, ROTC Titan Battalion and guest speakers, including Sen. Josh Newman.
The "Veteran Wall of Heroes Exhibit," honoring student, faculty and staff veterans and showcasing their experiences in the military, opens Monday, Nov. 6, on the second floor of Pollak Library. An opening reception will be held from 1-3 p.m.
Other activities include:
10 a.m. Saturday, Nov. 11, Fullerton's Veterans Day Parade, presented by the city of Fullerton, with CSUF student veterans participating in the parade.
5 p.m., Tuesday, Nov. 14, Vets vs. Cadets Flag Football Game, featuring ROTC cadets and student veterans, on the athletics fields.
 
For more information, contact Melissa Romo, Veterans Resource Center, or 657-278-8156, or visit online.