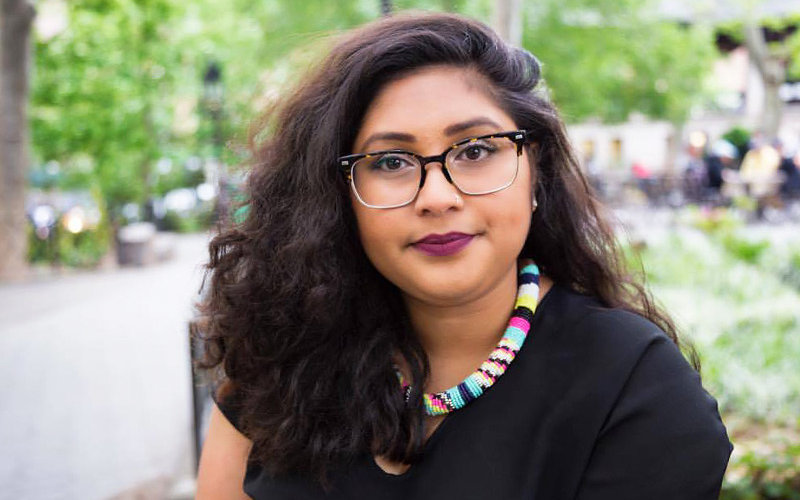 "The Role of Culture in Power and Control: Shared Experiences of Violence" is the theme of Cal State Fullerton's 18th annual Violence Prevention Conference. The free, public event will be held Friday, Oct. 27, from 8:30 a.m.-4:30 p.m. in the Portola Pavilions of the Titan Student Union.
Held during national Domestic Violence Awareness Month, the conference is presented by WoMen's and Adult Reentry Center and Housing and Residential Engagement and features the following program:
8:45-9:45 a.m. — Keynote Workshop
Focusing on "Dismantling the Global Culture of Violence," assistant professor of sociology Devon Thacker Thomas shifts from a narrow consideration of violence as a victim-perpetrator dichotomy to one examining the phenomenon as a cultural element that is legitimized, shaped and reinforced by institutions, peers and societal norms.
10-11:45 a.m. — Film Screening and Discussion
"Breaking Silence" is a documentary sharing American Muslim women's stories about their sexual assault experiences, coping, coming out to their families and friends, and their insights about the changes that need to take place to help survivors, hold perpetrators accountable and prevent recurrences. The screening will be followed by a panel discussion with Navila Rashid, a survivor featured in the film.
1-4:05 p.m. — Breakout Sessions
"Toward an Intersectional Framework for Sexual Violence Prevention and Response: Critical Questions to Consider"
Nadeeka Karunaratne, student development coordinator at UC Irvine's Cross-Cultural Center, will share the history of sexual violence and anti-sexual violence movements in the U.S., as well as strategies to incorporate intersectional perspectives into prevention and response work on college campuses.
"Understanding Sexual Violence in the Muslim Community"
This conversation seeks to dispel myths surrounding sexual violence and explain why victims don't tell, particularly in Muslim communities, and how to support survivors. The session will be presented by Amal Ali, community organizer and youth mentor for HEART Women and Girls (Health Education, Advocacy, Research and Training).
"The Invisible Wall: Barriers Undocumented Survivors Face in Abusive Relationships"
Explore the challenges and experiences faced by undocumented survivors of domestic violence and sexual assault in this educational session led by Magdalena Díaz, CSUF campus confidential advocate and Maritza Plascencia, licensed marriage and family therapist for Mindful Quest Relationship Counseling.
"I Know What You Are Doing and I Know Where You Are: Using Technology and Social Media, to Track, Coerce and Control"
Michael McCaskill, detective for the Fullerton Police Department, will present several case studies to illustrate how social media can be a form of power and control in abusive relationships. The session also will cover the hazards of geotagging and sexting, as well as the basics of spyware in allowing access to texts messages, social networks and calls even when phones are not in use.
Additional details and registration are available online. For more information, contact the WoMen's and Adult Reentry Center at 657-278-3928.