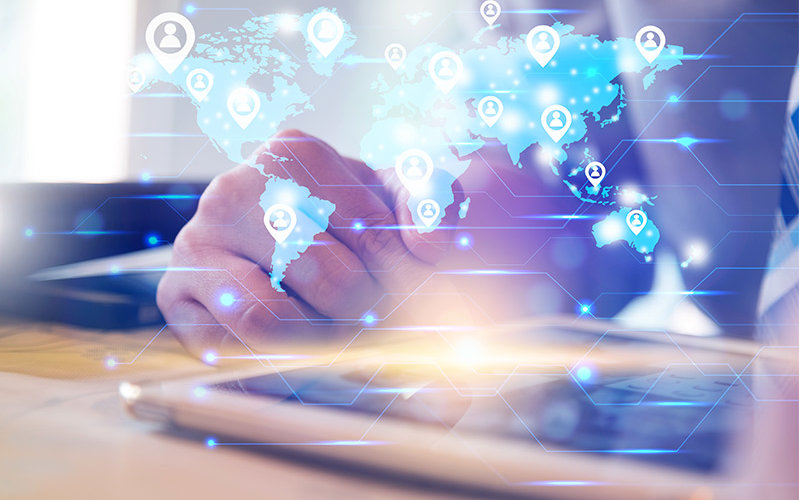 Three Cal State Fullerton graduate students will showcase their digital humanities projects on women's suffrage, Japanese internment in Brea and women's reproductive health during a two-day symposium Nov. 15-16.
The Digital Humanities Student Symposium also will feature a keynote presentation and practicum by Christy Hyman, a doctoral student at the University of Nebraska-Lincoln and emerging leader in the field of digital humanities.
Digital humanities is an area of study that approaches humanistic questions through such technologies as mapping, augmented reality and textual analysis, according to Anelise Hanson Shrout, an assistant professor of history who teaches such courses as "Introduction to Digital History" and "Digital History Practicum."
"Students in our digital humanities classes are learning how to build online exhibits, interactive maps and undertake digital analysis, while also studying history," said Shrout. "We have found that these skills are helping them to get prestigious jobs and internships in public history."
The symposium, which is free and open to the public, is sponsored by the Department of History and the College of Humanities and Social Sciences. The program includes:
Wednesday, Nov. 15
"Pursuing a Digital M.A. Project" poster session and roundtable discussion, featuring CSUF graduate students Joshua Cawley, Elisabeth Jimenez and Moriah Schnose — 2:30-3:30 p.m. in Room 528 of the Humanities-Social Sciences Building
"Uncanny Projections: The Challenge and Promise of Historical GIS" keynote presentation — 4-5:15 p.m. in Room 219 of the Humanities-Social Sciences Building
Thursday, Nov. 16
For more information, please contact d.h@fullerton.edu.