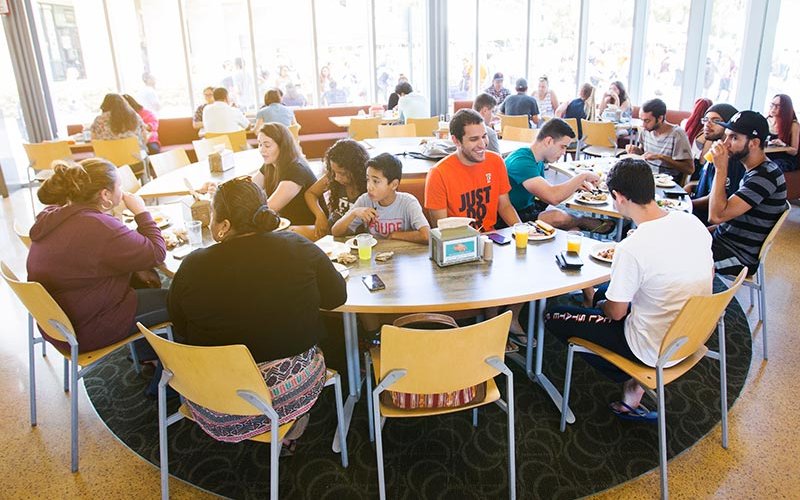 As part of the national #GivingTuesday campaign Nov. 28, Cal State Fullerton is asking its students, faculty, alumni and supporters to assist the Student Assistance Fund for Emergencies (SAFE) which helps students who face food insecurity and homelessness.
All donations to CSUF's SAFE will be matched up to $10,000. The matching partners for #GivingTuesdayCSUF include Titan Athletics, Associated Students Inc., Auxiliary Services Corp., Student Housing, Student Affairs, Information Technology and Aramark.
According to a January report from the California State University Chancellor's Office, nearly 24 percent of the CSU's 460,000 students lack regular access to food, and 12 percent lack stable housing.
At CSUF, the Student Assistance Fund for Emergencies helps students by providing meals and temporary housing assistance, emergency funds and an app that announces where students can acquire donated or leftover food from on-campus events and locations.
"It's exciting to see our Titan community come together to support our most vulnerable students with their basic needs," said Cris Powell, director of development for the College of Education. "I challenge our faculty, staff and alumni to join in and support our students as this year our impact will be magnified with a $10,000 match."   
The annual global #GivingTuesday campaign began in 2012 and urges millions of people to champion causes in their own communities. The effort broke records in 2016 with $168 million in donations worldwide.
More information on how to support SAFE and the Titan community is available on the SAFE site.
Related stories
CSUF Task Force to Examine Homelessness, Food Insecurity