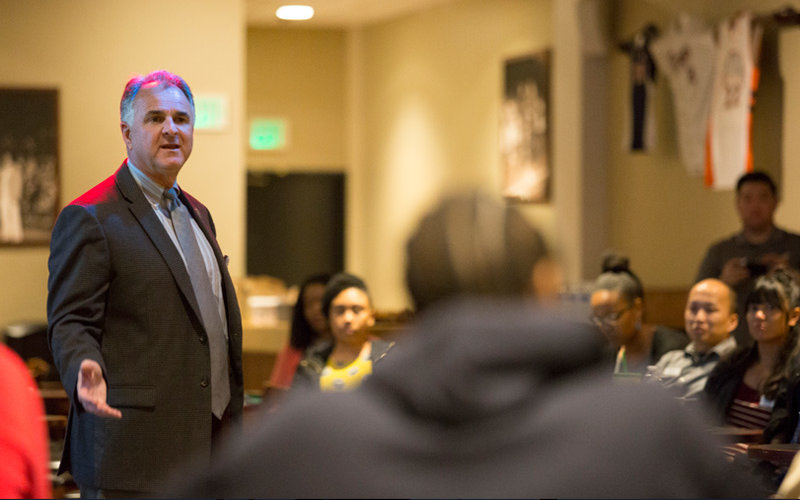 Cal State Fullerton honored the legacy of civil rights activist Martin Luther King Jr. during last week's celebration sponsored by the African American Resource Center, Associated Students Inc., Black Student Union, and Student Life and Leadership. The finale of the weeklong activities was a "MLK Spoken Word Event" that featured poems and prose written by faculty members and students.
At the event, President Fram Virjee was introduced to the students and expressed his appreciation of the faculty, staff and student efforts to honor the civil rights leader, as well as explained how Martin Luther King Jr. influenced his own life.
"When I was a kid, growing up in the '60s, I had two heroes," he said. "Robert Kennedy and Martin Luther King Jr. They represented all that was good and right about our country at that time. They represented, not necessarily, what we were, but who we could be — what we should be.
"Today, nearly 50 years after Dr. King's death, he is still one of my heroes. Despite Dr. King's dream, there are still many people who are marginalized. He taught us to stand up and speak out on intolerance, injustice and discrimination. He stood up in times of challenge and controversy.
"We must remember that's what we need to do as well. For those who are marginalized, we need to bring them into the fold. For those who are ostracized, we need to make them feel welcome," he said.
"We should all have a dream. Dreams represent hope. Dreams are power. Dreams move us forward. And if we stand together, we can accomplish great things."