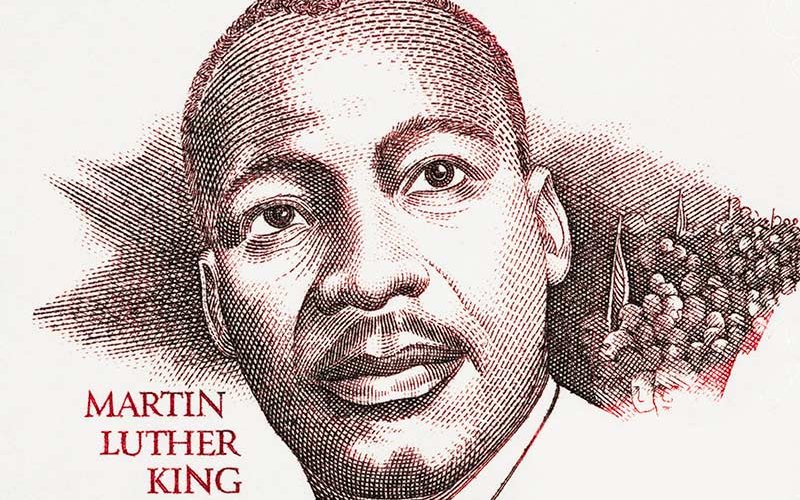 Cal State Fullerton will honor the legacy of civil rights activist Martin Luther King Jr. during a weeklong celebration at the top of the spring semester.
MLK Week 2018 is hosted by the African American Resource Center, Associated Students Inc., Black Student Union, and Student Life and Leadership. Events include:
Tuesday, Jan. 23 — "Chalking about MLK"
From 11 a.m.-1 p.m., members of the campus community are invited to reflect upon and add their personal dream statements to a mural in the Quad.
Wednesday, Jan. 24 — "The Ultimate Measure" Lecture
Tyler Parry, associate professor of African American studies, examines the legacy and realities of Rev. King's life. The free, public lecture takes place at 4 p.m. in Portola Pavilion A of the Titan Student Union.
Thursday, Jan. 25 — "Selma" Film Screenings
The Titan Theatre presents two film screenings of "Selma," a chronicle of Rev. King's campaign to secure equal voting rights in a historical march from Selma to Montgomery, Alabama. The screenings are scheduled for 3 p.m. and 6 p.m.
Friday, Jan. 26 — "MLK Honors" Spoken Word Event
Students, faculty and staff are invited to participate in a spoken word event from 4-6 p.m. in The Pub at the Titan Student Union.
For more information, contact studentlife@fullerton.edu.