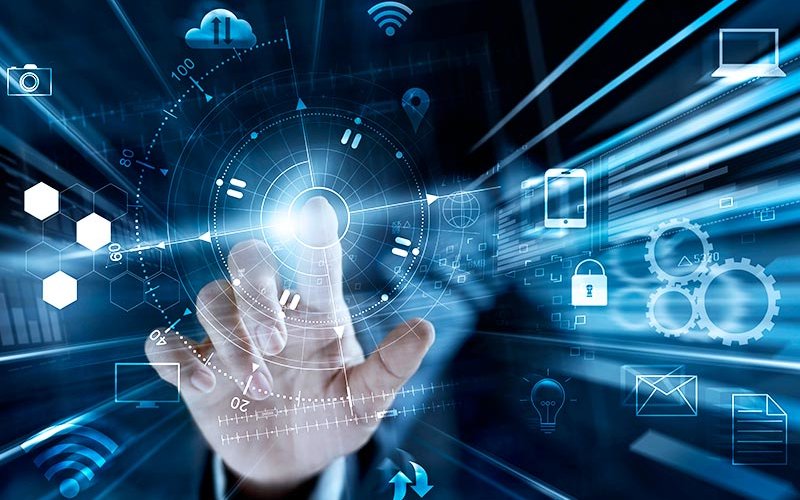 Imagine classes that provide students with the technical skills for the emerging field of connecting smart devices to the internet — known as the "internet of things"— from refrigerators to lights to cars. 
To ready students for this workforce, Cal State Fullerton is at the forefront of developing an interdisciplinary, undergraduate "internet of things" elective track, supported by a nearly $300,000 grant from Cisco Systems Inc.
The funding, awarded through the Silicon Valley Community Foundation in collaboration with Cisco Corporate Social Responsibility, supports a new foundational curriculum within the university's computer science and computer engineering programs.
The internet of things is a set of computing technologies that promises to bring intelligence to devices that are used in everyday life, said Anand Panangadan, assistant professor of computer science, who is co-leading the effort with Kiran George, professor of computer engineering.
Susamma Barua, interim dean of the College of Engineering and Computer Science, hailed Cisco for investing in the university's students, faculty and programs that support innovative curriculum and new opportunities for the local and global economy.
"As a result, our faculty members will develop an interdisciplinary curriculum to help students and industry professionals build new skill sets to be competitive in the workplace for the rapidly evolving internet of things," Barua said.
The new curriculum is being developed in partnership with representatives from Orange County technical industries, Panangadan added.
"Our world is changing every day, and technology is a driving force. At Cisco, we believe educational institutions and organizations focused on emerging entrepreneurs can be instrumental in enabling local economic development," said Tae Yoo, Cisco's senior vice president of corporate affairs/corporate social responsibility.
"Public universities such as Cal State Fullerton have the capacity to produce a digitally skilled workforce in the Southern California region, shaping new ideas and industries to fuel the local economy."
The new elective track brings together students from multiple degree programs, allowing them to take elective courses to become knowledgeable in the internet of things, George said. The first course, "Rapid Prototyping for IoT," will debut this summer, with additional courses offered in subsequent fall and spring semesters as they are developed and approved by the college.
"Students will learn to collect measurements from sensors, analyze the data for patterns, build Internet applications using these sensors, and understand the differences of computing using tiny embedded processors versus regular desktop computers," George explained.        
Additionally, students will be exposed to the entrepreneurship potential of the internet of things, with computer science and business students collaborating on real-world projects and creating business plans. A speaker series featuring industry experts and outreach programs for high school students also is planned.