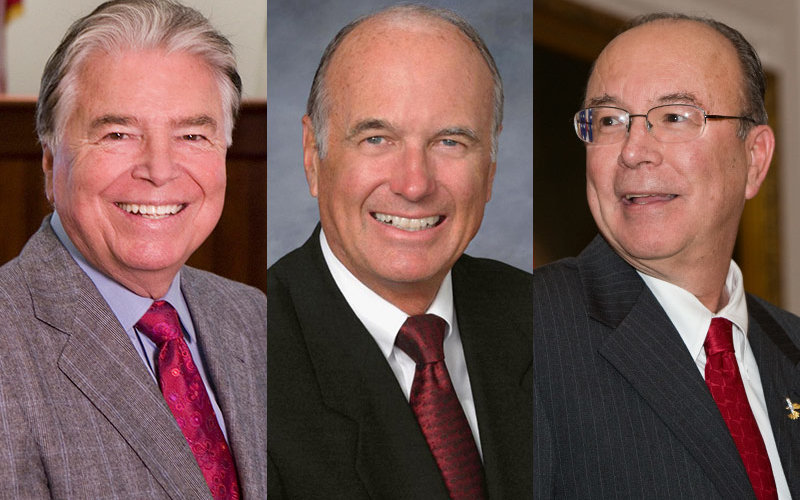 The contributions of three Orange County political leaders will be recognized March 1 by Cal State Fullerton's Lawrence de Graaf Center for Oral and Public History. The event features a 5:30 p.m. reception and 6 p.m. dinner and program at the Summit House in Fullerton.
This year's honorees include:
Richard C. "Dick" Ackerman, retired California State Senator
Wylie A. Aitken, former chair of the Democratic Foundation of Orange County
Tom Fuentes, former chair of the Republican Party of Orange County (posthumously)
Past honorees include Frank Barbaro, Shirley Grindle, Gaddi Vasquez, Jim Morrissey, Jerry Patterson, Marilyn Brewer, Marian Bergeson, Lynn Daucher, Lois Lundberg and Howard Adler (posthumously).
The Lawrence de Graaf Center for Oral and Public History, named in 2017 for the professor emeritus of history, houses the largest regionally focused oral archive in the state, with nearly 6,000 recorded interviews, transcripts, photographs and other materials. Driven by the work of Cal State Fullerton students, the oral history program will celebrate its 50th anniversary this fall.
For more information, contact COPH at 657-278-3580.