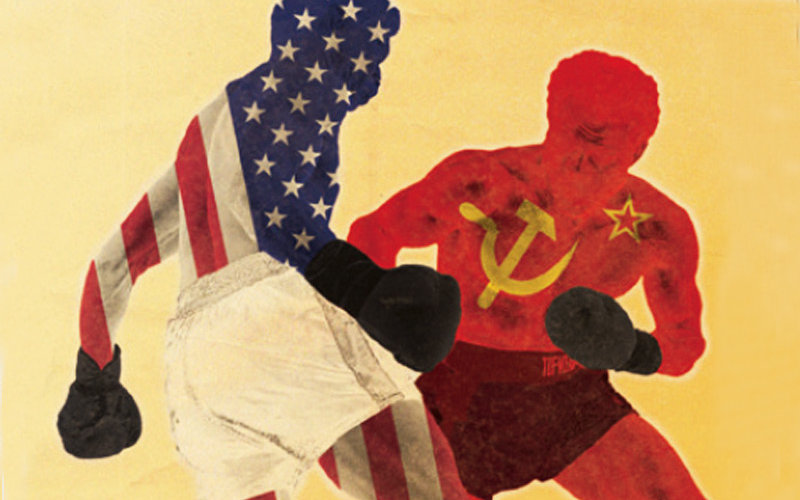 "Cold War Games: Propaganda, the Olympics and U.S. Foreign Policy," a 2016 book by Toby Rider, assistant professor of kinesiology, has been named a Choice Outstanding Academic Title for 2017 by University of Illinois Press.
The honor recognizes publications for their overall excellence in presentation and scholarship; importance relative to other literature in the field; distinction as a first treatment of a given subject in book or electronic form; originality or uniqueness of treatment; value to undergraduate students; and importance in building undergraduate library collections.
Nancy Fitch, professor of history, was awarded the 2017 Nancy Lyman Roelker Prize from the Sixteenth Century Society and Conference for her article "Entrepreneurial Nobles and Aristocratic Serfs,"  an examination of the changing nature of aristocratic land acquisition in central France in the centuries before outbreak of the 1789 revolution.
The Roelker Prize is awarded annually for the best article published in English on 16th-century French history during the preceding calendar year. The article was published originally in Vol. 39, No. 1 of French Historical Studies by Duke University Press.
Stephen Neufeld, associate professor of history, is the recipient of the Latin American Studies Association's 2018 Bryce Wood Book Award for "The Blood Contingent: The Military and the Making of Modern Mexico, 1876-1911."
The four-volume "Women in American History: A Social, Political and Cultural Encyclopedia," co-edited by Rosanne Welch, lecturer in cinema and television arts, was named to the 2018 Outstanding References Sources List, an annual list selected by experts of the Collection Development and Evaluation Section of the Reference and User Services Association, a division of the American Library Association.