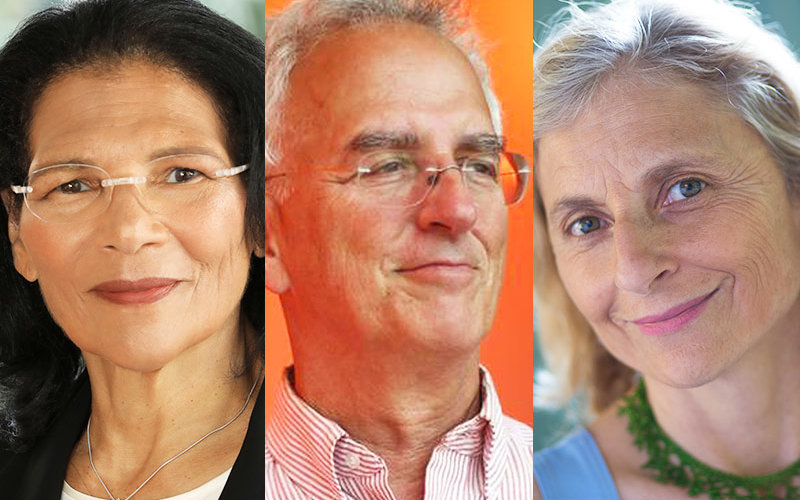 Local and international Olympic and sport researchers will be discussing issues ranging from apartheid to doping to Olympic challenges and controversies March 9-10 during the inaugural Center for Sociocultural Sport and Olympic Research conference at Cal State Fullerton.
The conference is the first for the two-year-old center, one of only three Olympic studies centers in the United States and the only one on the West Coast. It is recognized as an International Olympic Studies Centre by both the International Olympic Studies Centre in Switzerland and the United States Olympic Committee for its commitment to ongoing research and education.
"The conference emerged out of a need and an opportunity," said John Gleaves, associate professor of kinesiology who co-directs the center with fellow kinesiology faculty Matthew Llewellyn and Toby Rider. "We also saw a need for our students to present their research at an international conference while also being exposed to international scholars from around the world. This conference illustrates Cal State Fullerton's increasing impact as a university, both internationally and within the region."
Two keynoters will speak during the two-day program:  
Anita DeFrantz, the first African-American and first American woman to serve on the International Olympic Committee, and  an Olympic medalist and author of "My Olympic Life, A Memoir";
Andrew Zimbalist, economist at Smith College and author of several books, including "Circus Maximus: The Economic Gamble Behind Hosting the Olympics and the World Cup."
"Anita DeFrantz is the recipient of our inaugural Distinguished Leadership Award. She is arguably the most powerful woman in the world of sport," explained Gleaves. "She is a member of the International Olympic Committee and currently sits on the IOC Executive Board. More importantly, she has devoted much of her career to advocacy and access in sports. She has worked to close the gender gap for athletes while also, through her work at the LA84 Foundation, ensuring that young athletes throughout Southern California have access to sports. We believe that Ms. DeFrantz's leadership is a perfect embodiment of CSUF's commitment to diversity and access in higher education.
"Andrew Zimbalist is the recipient of our Fourth Distinguished Scholar Award and an internationally recognized authority on the economics and business of sporting events," noted Gleaves. "With Los Angeles being awarded the 2028 Summer Olympic Games, we felt this was a great opportunity to recognize his outstanding body of scholarship while helping our region consider what we want the Games to look like and what kind of legacy, both on infrastructure and the economy, we want the Games to leave behind."
In addition to far-ranging presentations on gender, race and doping by scholars from Brazil, Japan, Germany, Denmark, Italy, Canada and Poland, as well as regional experts, the program will include:
a screening of "Tainted Blood: The Untold Story of the 1984 Blood Doping Scandal" with a discussion by filmmaker Jill Yesko and Dave Grylls, a member of the 1984 U.S. men's track cyclist team that won the silver in the 4,000 meters team pursuit
 a panel discussion with Maria Bogner, head of the International Olympic Studies Center in Lausanne, Switzerland, and Nuria Puig, manager of external relations and academic programs
a book launch party for "LA Sports: Play, Games and Community in the City of Angels" with editors Wayne Wilson and David Wiggins
 
A welcome and introduction kicks off the program at 8:30 a.m. March 9, followed by parallel sessions through 6 p.m. Saturday's programming begins at 9 a.m. and presentation sessions continue until 2:30 p.m.
A copy of the conference program is available at https://www.cssor.org/wp-content/uploads/2018/02/Conference-programme-2017.pdf. Registration can be done on the center website .