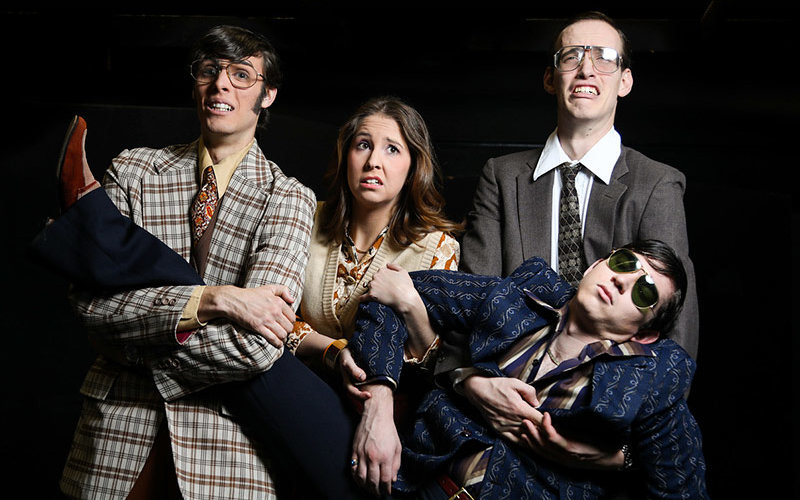 Sir Alan Ayckbourn, one of England's most prolific playwrights, has written 82 plays to date but only one farce: "Taking Steps," which brings together an eccentric cast of characters in an old mansion — a former brothel said to be haunted.  
"Farce is the most difficult thing to write," Ayckbourn has said, "because it has to be a riot from beginning to end." 
The farce was written specifically for theater-in-the-round, a venue designed to have the audience surround the stage. Cal State Fullerton's Hallberg Theatre is such a place, and will welcome "Taking Steps," directed by theatre and dance professor Mark Ramont, Feb. 23-March 18.
Like in other campus productions, a student cast headlines the play. 
"Taking Steps" is the first theater production of the season at Cal State Fullerton. Others include:
"'Tis Pity She's a Whore"
March 9-25, Young Theatre
Disney's "The Little Mermaid"
March 23-April 15, Little Theatre
"The Importance of Being Earnest"
April 20-May 6, Young Theatre
"Spring Dance Theatre"
May 3-13, Little Theatre
Spring performances at Cal State Fullerton's Grand Central Art Center in Santa Ana include "12' x 16' Dance" (March 1-3); "Brainpeople" (March 16-April 7) and "Shakespeare's R & J" (April 13-28). 
Tickets and additional information are available online or by calling 657-278-3371 between 11 a.m. and 5 p.m. Monday through Friday.