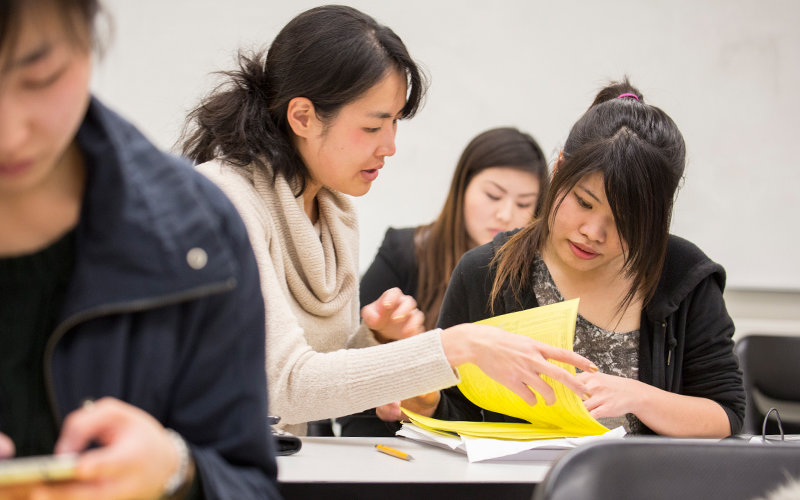 The Cal State Fullerton student-run chapter of Volunteer Income Tax Assistance offers income tax return preparation and filing assistance to low-income families and individuals now through April 14.
The campus group partners with Orange County United Way to offer VITA, a free program sponsored by the IRS, providing free assistance in preparing simple tax returns for low- to moderate-income families earning $60,000 per household or less. Volunteers — mostly students, along with faculty members and alumni — are trained and certified by the IRS, and the group is advised by Jonathan Durrant, assistant professor of accounting.  
When:
9 a.m. – 4 p.m. Fridays and Saturdays through April 14 (closed March 30 and 31). This is a walk-in service. No appointments will be offered. No new sessions will begin after 3 p.m.
Where:
Education-Classroom Building, Room 008
Applicants must bring:
Photo identification and Social Security card, and birthdates for taxpayer, spouse and dependents
Passport for international students
Wage and earnings statements and financial statements applicable to a personal income tax return
Records of payments to daycare and provider's I.D. number
Last year's income tax returns, and bank routing numbers and account numbers for direct deposit
All 1098-E and T forms for educational expenses
W-2s, 1099s and all other tax-related documents for 2017
 
Parking:
$2 per hour or $8 for a daily permit on weekdays. Details available at Parking and Transportation Services.
For more information:
Contact Volunteer Income Tax Assistance at 657-278-8681 or csufvita@gmail.com.