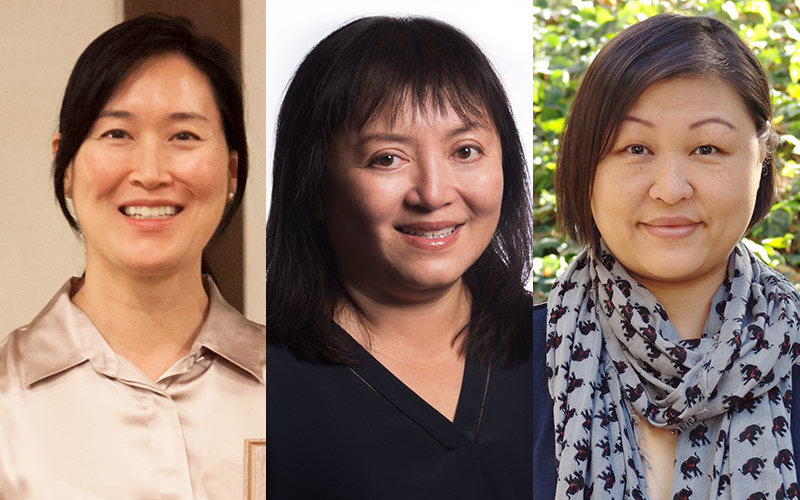 Cal State Fullerton faculty were contributors to a special issue of Women & Therapy.
Yuying Tsong, associate professor of human services, co-edited the publication and
co-authored the introduction "Trauma and Well-Being Among Asian American Women"  as well as co-authored one of the articles, "Asian American Women Sexual Assault Survivors' Choice of Coping Strategies: The Role of Post-Assault Cognitive Responses." 
Eliza Noh, chair and professor of Asian-American studies, authored "Terror as Usual: The Role of the Model Minority Myth in Asian American Women's Suicidality" and Phi Loan Le, psychologist and internship training director in Counseling and Psychological Services, wrote "Legacies of War: Asian American Women and War Trauma."
Other recent faculty-authored works:
Shelly Arsneault, professor of political science, co-authored "The Public Benefit of Benefit Corporations"  in Cambridge University Press' PS: Political Science and Politics.
Management faculty members Lorenzo Bizzi and David Obstfeld were co-authors of "Connecting and Creating: Tertius Lungens, Individual Creativity and Strategic Decision Process" in the December issue of Strategic Management Journal. The research, gathered from more than 600 employees with 34 organizations, revealed that when top managers respond quickly and narrowly to a challenge in the external environment, they risk constraining the creative process in an organization.
Bizzi also authored "The Hidden Problem of Facebook and Social Media at Work: What If Employees Start Searching for Other Jobs?" published in the January issue of Business Horizons.
Gerard Beenen, chair and professor of management, and Shaun Pichler, associate professor of management, were among the co-authors of "Interpersonal Skills in MBA Admissions: How Are They Conceptualized and Assessed?" in the Journal of Management Education. The article was updated in February.