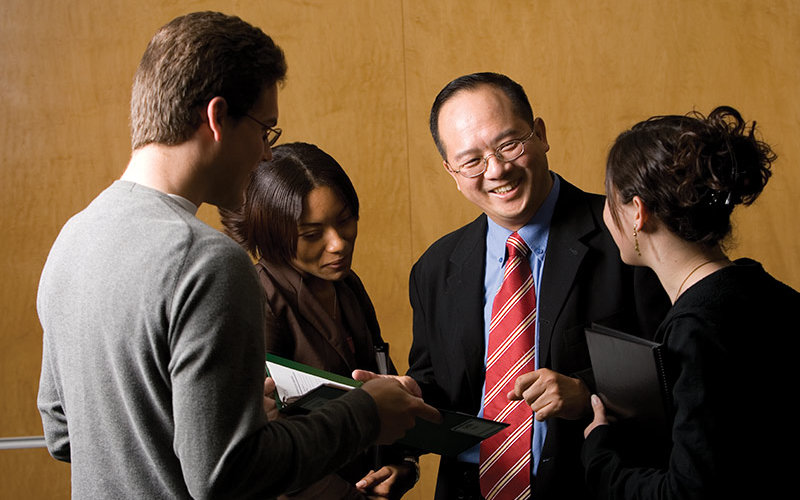 Leaders and board members of Cal State Fullerton's Center for Entertainment and Hospitality Management want to change the way students think of their industry.
Board members — who saw the hospitality and entertainment industries taking hits last year, and again recently from the media pointing to low wages — suggested a new spin on a job fair for the center.
Its focus: Stop thinking low, reach higher, says Kim Tarantino, the center's executive director. The group wants students to think of what their expertise and degree can do for them and has invited executives from The Irvine Company Resorts, Disney Parks and Resorts, Live Nation and Marriott Hotels to speak at its "Hello Hospitality" event and illustrate the industry's unique opportunities and its perks of travel, and yes, even some six-figure salaries, she says.
The two-hour event is sponsored by the center; Behind the Scenes, a student/industry alliance; and Meeting Professionals International Southern California Chapter. Discussions and networking begin at 7:30 p.m. Wednesday, March 14, in the Titan Student Union, Portola Pavilion A. The free event is open to all CSUF students. Business casual attire and a handful of resumes are recommended.
All CSUF students can participate in the Entertainment and Hospitality Management program within the Mihaylo College of Business and Economics and gain insight and expertise from its advisory board of presidents and CEOs from groups including Paramount Pictures, Walt Disney Studio Operations, NBCUniversal Cable Entertainment Group, and Goodwill Southern California.
For more information and event registration, go here, visit the center in Mihaylo Hall, Room 5284, or contact Kim Tarantino at 657-278-3932.