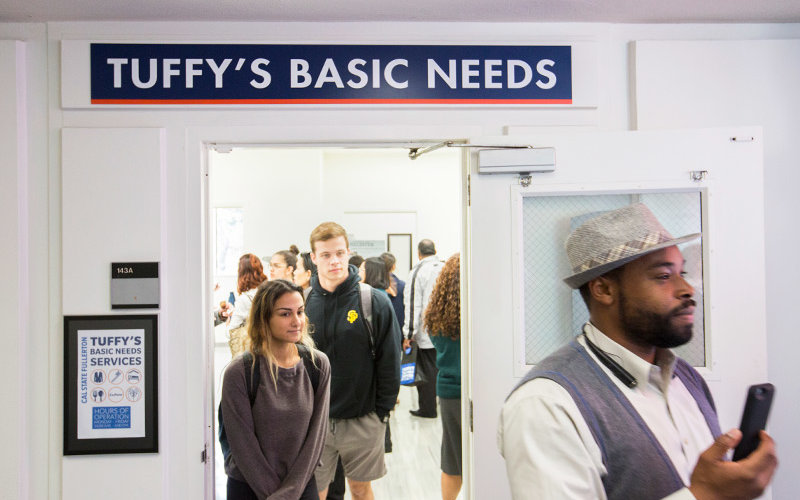 Thanks to Senate Bill 85, the California State University has announced the distribution of more than $2 million across its 23 universities to support student success and the CSU Basic Needs Initiative. 
Awards – ranging from $40,000 to $155,000 – will be dispersed directly to CSU campuses to expand existing efforts to fight student hunger, raise awareness of services currently offered on campus and develop practices and procedures to provide additional assistance to students in need. The remaining funds will be used to support campus efforts through professional development, technical assistance and marketing efforts. 
Senate Bill 85 – signed into law in June 2017 – allocated $7.5 million in support of Hunger-Free College Campuses. The state's investment provided the CSU, University of California and California Community College systems each a one-time $2.5 million allocation to expand the fight against student hunger. 
For more details, continue reading.
Related: Cal State Fullerton opened Tuffy's Basic Needs Services Center last month to help students who experience food and/or housing insecurity.