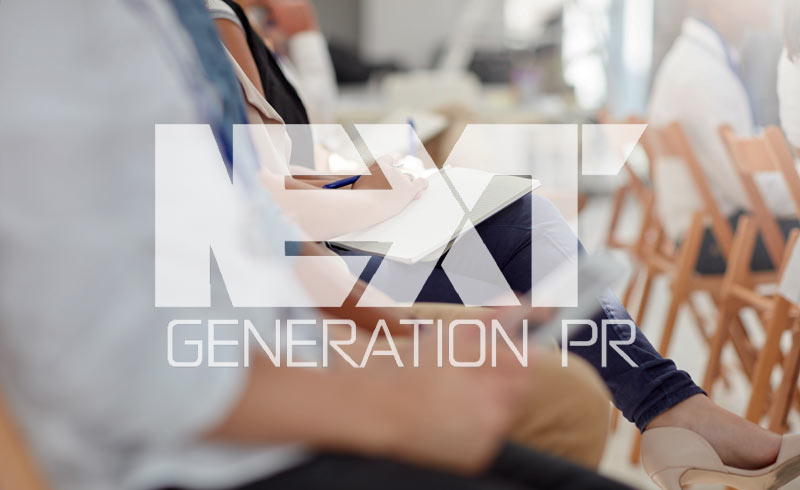 Public relations industry insiders from Taco Bell, Sony, Nederlander, Disney, Nike and the NFL are set to share tools of the trade April 6 and 7 at the "Next Generation PR" conference at Cal State Fullerton.
The campus Public Relations Student Society of America will host a crowd of 300 at its sold out regional event, which draws students from universities throughout California, Arizona, Colorado, Idaho, Nevada and Utah, as well as local high school and community college students.
The conference theme "Next Generation" is a nod to future public relations professionals, who organized 20 experts and alumni speakers on topics including social media, sports, entertainment, event planning, crisis communication, brand management, fashion, technology, even the Academy Awards.
For the nine-student team led by communications lecturer Ken Hagihara, the conference is a culmination of a year of preparing, planning and promoting. The CSUF team and nine others were selected from more than 300 clubs nationwide by the professional organization, through a competitive application and interview process to host regional conferences.
The students' bid was submitted in May and selected in September as "the strongest bid on the West Coast," said Andrew Vo, CSUF Regional Conference committee member and president of the PRSSA campus chapter. The detailed bid included a budget, event and logistics plan, and publicity schedule, and the small team sprang into action after learning the news.
"This was a huge, hands-on experience," Vo said. "We had to reach across the United States and parts of South America to tell members about the conference and we're reaching out to students on all digital platforms. Conference-planning isn't really taught in a classroom, but that's the growing field of public relations and it's always changing."
Conference chair and communications major Arianna Ford said the event was the single most demanding and rewarding project of her college experience.
"I feel more confident in graduating after practicing skill sets that might otherwise not be acquired in a classroom," she said. "This activity wasn't a theory discussed in class, but a full-fledged campaign, bringing in over 300 attendees from across the nation."
The conference-planning group also exceeded its philanthropic goals, and will donate $1,000 — collected from a portion of each registration fee — to Walls that Unite, which provides educational experiences in low-income communities in the United States and Mexico, Ford said.
It's still a week before the conference, but the team already received a request to consider taking the lead on PRSSA's 2019 national conference in San Diego. That bid is due May 25.