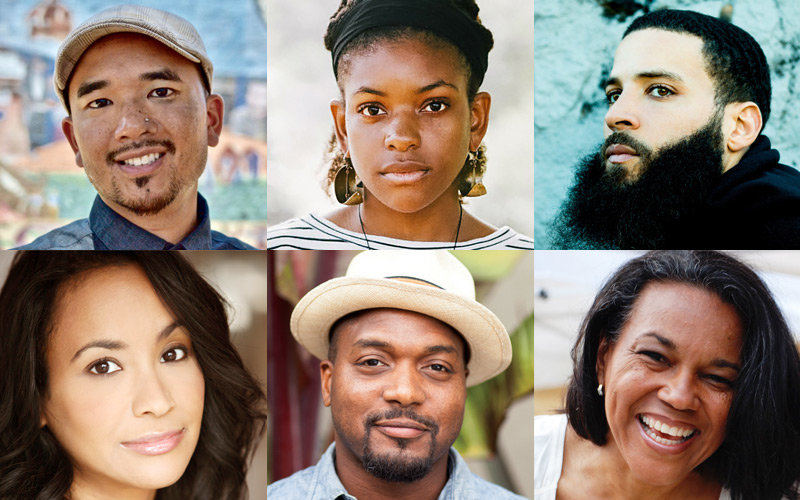 Chefs, artists, writers and entrepreneurs will come together Tuesday, April 10, for Cal State Fullerton's Black Arts Symposium. "Black in Bloom" is a free, public event presented by the departments of African American Studies and Theatre and Dance, and Associated Students Inc.
The symposium, which takes place from 8 a.m. to 5:30 p.m. in the Titan Student Union's Portola Pavilion and Titan Theatre, will explore black cultural production and engage participants in conversations about food, music and literature.
Sessions include:
8:30-9:45 a.m. — "Clear" Film Screening and Q&A
Join filmmaker Maya Washington for a screening and Q&A of her film, "Clear." The film is about a woman reconnecting with her teen daughter after a wrongful conviction.
10-11:15 a.m. — "The Recipe" Hip Hop Performance and Interactive Session
In this interactive session, panelists will discuss connections between arts, food, identity and power. Speakers include: Grey, a rap artist and social entrepreneur; Olympia Auset, founder of Süprmarkt, an organic grocery provider serving low-income communities in Los Angeles; and Mark Villegas, a hip hop and food scholar.
1-2:30 p.m. — "Food Justice: At the Intersection of Food, Politics, Poverty, Public Health and the Environment" Keynote Presentation
Bryant Terry, chef and author of "Grub," discusses how food directly affects such issues as poverty, sustainability and structural racism. Fusing food justice and personal history, Terry will share how to improve access to fresh food for all Americans, regardless of income, geography or race.
2:30-3:45 p.m. — "Jubilee! Cooking With Heritage and Joy" Session
Food and nutrition journalist Toni Tipton-Martin dons the aprons of this country's great African American cooks and explores the small body of rare cookbooks that found their way into print between 1800 and the civil rights era.
4-5:15 p.m. — "Winin' 101: Bad Behavior, Pleasure and Protest" Workshop
Adanna Kai Jones, dance scholar and choreographer, presents a workshop focusing on the bodily logic and deep history of the winin' rolling hip dance. Participants also will explore the ways winin' continues to challenge and push back against anti-black violence across space, time and national borders.
For more information, contact Natalie Graham, associate professor of African American studies, at ngraham@fullerton.edu.