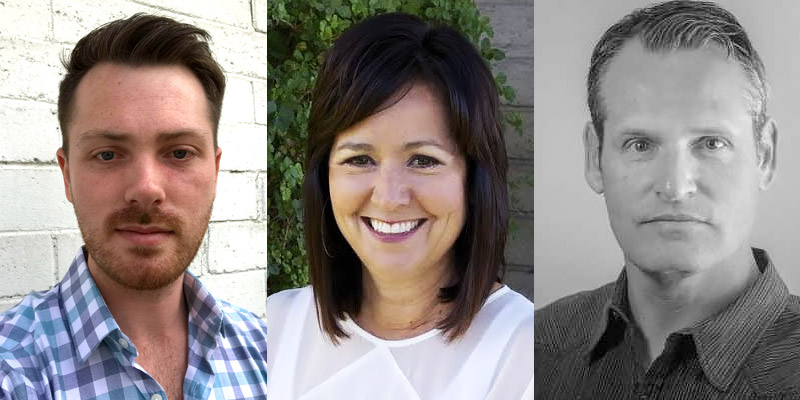 Alumni working in the journalism, entertainment and talent industries are among the more than 50 speakers set to share their communications wisdom and tips at the 40th annual Communications Week April 23 to 27 in the Titan Student Union.  
"Iron Man" movie visual effects supervisor Nicholas Hiegel and alumni Linda Luna-Franks '86, executive director of Kid Healthy; Jason Kandel '98, a producer at NBC Universal; John Pantle '94, vice president of APA Talent Agency; and Suzi Brown '88, Disneyland Resort's director of media relations, are highlighted speakers. Other speakers and panels will focus on media ethics, diversity in the sports industry, writing about theme parks, excelling in advertising, children's book publishing and crisis management.
A Friday, April 27 panel features several alumni from Cinema and Television Arts. The talk takes place in the TSU Titan Theatre from 3 to 5 p.m.
Most of the presentations at the student-run conference are free and run from 8 a.m. to 10 p.m. Monday through Thursday. College of Communications-affiliated clubs will host evening events.
Since 1978, the conference has featured professionals from multiple communication industries, who offer tips and networking opportunities to CSUF students and faculty, and members of the public that attend. Each panel is hosted by College of Communications faculty members, and students in Comm 497T, the event planning and marketing class, orchestrate the event from budget to booking and organizing speakers.
Brooke Schlesinger said her work as public affairs liaison for the weeklong event was the most valuable experience of her time at Cal State Fullerton.
"Comm Week has provided me the opportunity to test what I have learned, as well as gain new skills in public relations writing and planning in a way that regular classes are not able to provide," said the senior studying entertainment and tourism. "Everything I do has real consequences, meaning meeting deadlines is necessary for the success of our event. Being able to see the outcome of what you create is fulfilling and a great way to experience what a job in public relations really consists of."
Visit the Comm Week site for a full schedule and speaker biographies.
Parking for the event is available in the State College Parking Structure, near the intersection of State College Boulevard and Dorothy Lane, at $8 for an all-day permit.