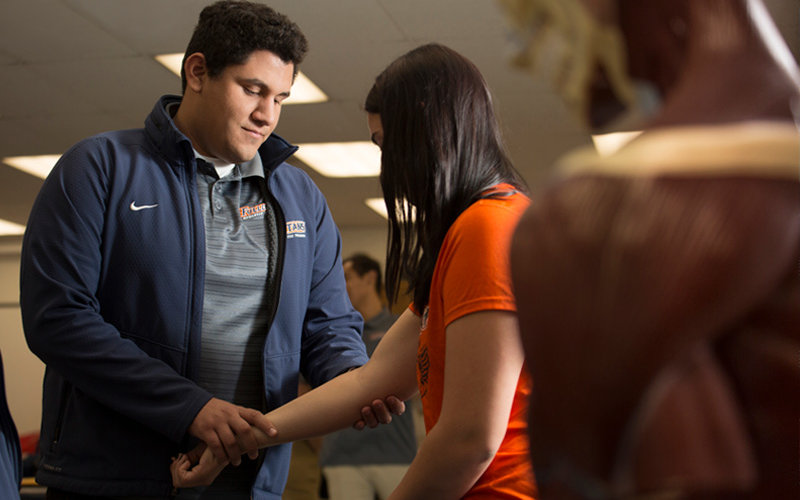 The College of Health and Human Development kicks off HHD Week, three days of collegewide events that spotlight relevant topics on human health, development and lifelong learning.
Beginning Wednesday, April 4, the activities include screenings of the addiction documentary "Overtaken" and "Resilience" about adverse childhood experiences; a mindfulness and self-care workshop; career paths for kinesiology majors featuring guest speakers from occupational therapy, physical training and athletic training fields; and Titan Nurses Across Generations with faculty, alumni and community leaders.
The full schedule of activities is available on the college website.