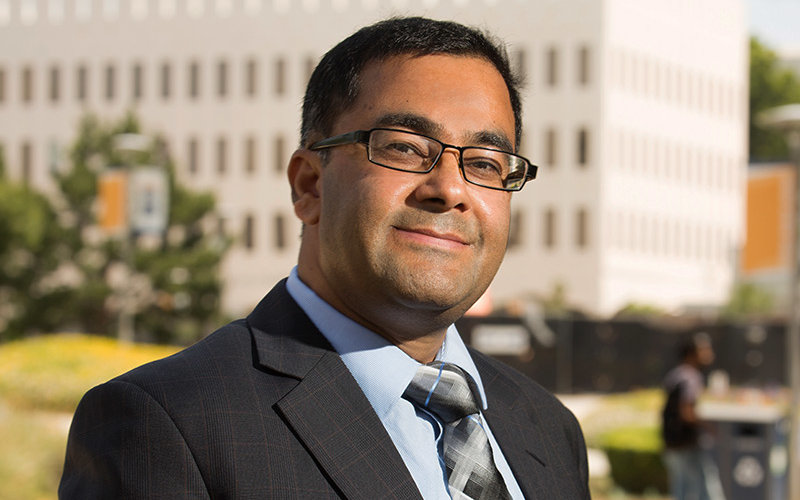 Cal State Fullerton's 2017 Outstanding Professor Binod Tiwari has been invited to give a talk Wednesday, May 2, at the National Academy of Sciences "Distinctive Voices" program.
The 7 p.m. talk on "Global Trends of Landslide and Mudslide Disasters and Their Impacts on the Community" is free and open to public. The presentation will be held at the Beckman Center of the National Academies of Sciences and Engineering, 100 Academy Way in Irvine.
Tiwari will discuss the causes, mechanism and effects of landslides and mudslides, recent advances in the science and technology pertinent to landslides hazard mitigation, and possible precautionary measures that communities can take to safeguard against landslides.
"Earthquakes, wildfires and extreme precipitations are among the most frequent triggers of landslides that globally cause hundreds of deaths and billions of dollars of property loss per year," said Tiwari, professor of civil and environmental engineering, who recently gave his Outstanding Professor Lecture  on campus.
"With current global warming and climate change issues, as well as increased urbanization, frequencies and damages made by landslides and mudslides have significantly increased in the past few decades." 
For more information and to register, visit online.