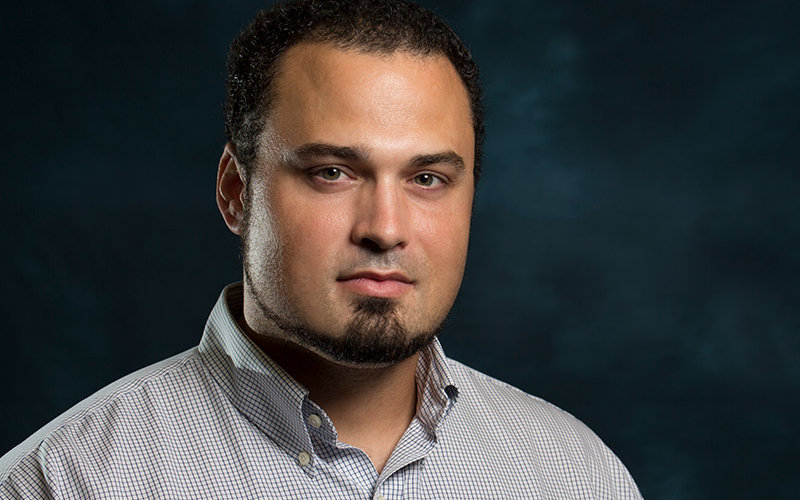 For many, the idea of tuition-free universities, championed by Sen. Bernie Sanders during the 2016 Democratic primaries, was radical. He pointed to Germany, Chile, Norway, Finland and Sweden as successful models and advocated for "the best-educated workforce in the world."
Tyler D. Parry, a Cal State Fullerton associate professor of African American studies, counters that the U.S. already has a historical example of tuition-free universities, namely by black Americans in South Carolina during Reconstruction (1868-1877), and that much can be learned from examining their short existence.
What led you to research the topic of tuition-free universities in American history?
While a graduate student at the University of South Carolina, I was asked by the African American Studies Program to conduct research on the university's "original desegregation" in 1873, in which black students not only attended the university but became a majority of the student body for a short time. Following the Civil War, representatives in the state government comprised a black majority from 1868-1876, and they expanded many social services, including the notion of a "free university."
What are the key points of your research?
I argue that black Americans have a deep history in the formation of equitable higher education in the United States, though it is often not credited by public figures and politicians. In the case of the University of South Carolina, it became one of the few racially integrated schools in the 19th century. Even more significantly, it extended opportunities to the poorest and most marginalized groups throughout the South, including poor whites and former slaves, by making the state schools free and providing opportunities for scholarships to those who qualified. This way, some students could not only attend university without tuition, they also could get paid to study. Some testimonials suggest these individuals would send portions of their scholarship money back to their families who struggled financially in the rural South.
What can students, educators and/or policymakers learn from this research?
I'd like them to understand two things. First, tuition-free universities have existed and evidence suggests they were working. We do not need to look toward other countries as examples, but instead to our own history. As long as funds are handled responsibly, I believe these systems can benefit, and advance, marginalized and underrepresented populations. A well-educated population benefits the country culturally and economically.
Second, legislators must remember the role that racism has played in public policy. By 1877, the tuition-free university died in the state of South Carolina — and was largely forgotten until recently — due to widespread racism that convinced many voters that they should subvert attempts by black South Carolinians to gain social and/or political power. The current political climate has much to learn from this historical example.
Upcoming event: Parry will present his research on "Tuition-Free Universities in African American History" from 7-9 p.m. April 25 in the Fullerton Public Library's Community Room. For more information, visit the library website or call 714-738-6326.