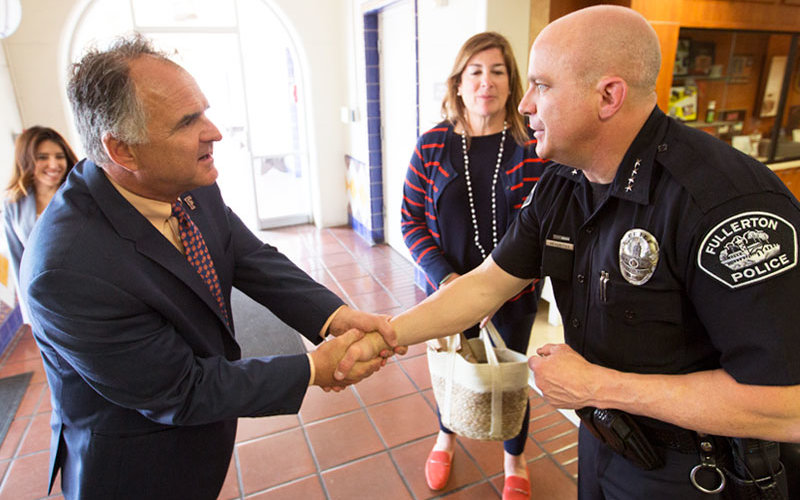 Recently, Cal State Fullerton President Fram Virjee, joined by his wife, Julie, met with various city and community leaders to learn more about Fullerton and North Orange County and how the university might continue to work cooperatively with the community.
Among those that Virjee met were members of the Fullerton City Council, including Mayor Doug Chaffee, members of the North Orange County Chamber of Commerce, local business owners, nonprofit leaders and alumni.
Following a tour of the Fullerton Police Department, the president met with Greg Schulz, president of Fullerton College, and then moved on to the Fullerton Arboretum where he met with various Arboretum staff and supporters. The day ended at the Honda Center where he and university donors enjoyed an Anaheim Ducks ice hockey game. The Virjees are pictured here with Fullerton Police Chief Dave Hendricks.