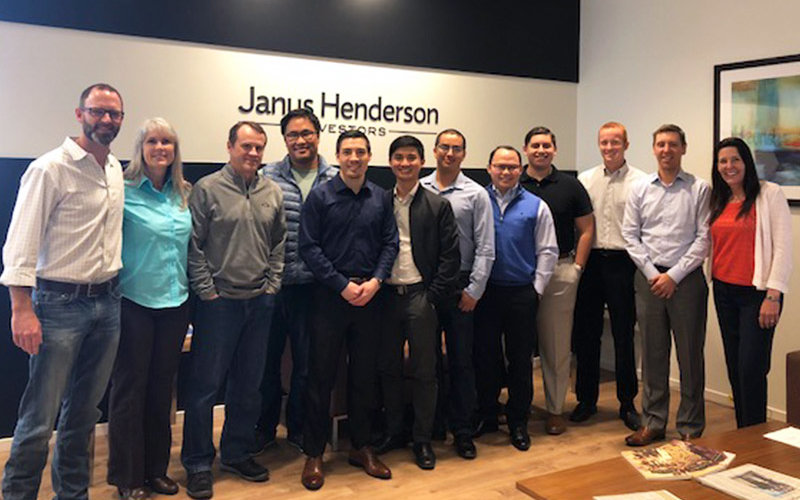 Students from Cal State Fullerton's Applied Security Analysis Program recently visited the Newport Beach offices of Janus Henderson's Fixed Income Team where they presented their investment philosophy and process to the Janus portfolio managers. 
ASAP students work in teams, managing an investment portfolio, funded by the university's philanthropic foundation, and valued at approximately $1.5 million.
This is one example of an enriched curriculum including economic forecasting, security analysis, portfolio construction and performance attribution that students in the ASAP program experience. At each step along the way, ASAP board members, drawn from the local investment community, provide support and assistance to help the students refine their investment decision-making process.
During the visit to Janus, the students described for the managers the performance results for the fiscal year to date, June 30, 2017 – March 30, 2018. Performance is measured against the S&P 500 equity market index and the Bloomberg Barclays U.S. Aggregate Bond index, respectively.
Following the presentation, Janus Henderson managers provided feedback on the investment process and portfolio structure, and offered insights by describing the risk posture of the portfolios.