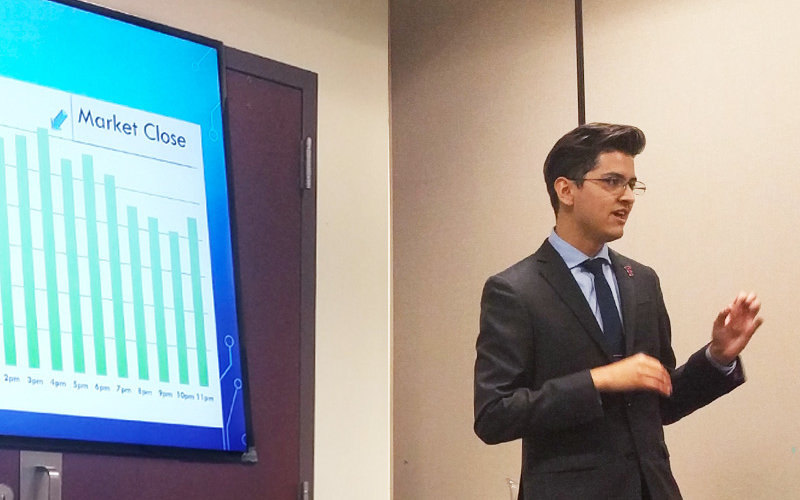 A Cal State Fullerton senior business administration-finance major and a graduate student majoring in mechanical engineering earned second-place honors at the 32nd annual California State University Student Research Competition held May 4-5 at Cal State Sacramento.
The annual competition, which features undergraduate and graduate students in the full range of academic programs offered in the university system, is held to promote excellence in undergraduate and graduate scholarly research and creative activities. Student competitors make oral presentations before juries of professional experts from major corporations, foundations, public agencies, colleges and universities throughout California.
CSUF winners:
Marcel Jacquot of Montclair, competed in the Business, Economics and Public Administration undergraduate level with "All Talk or Some Walk: The Relationship Between Stock Movements and Investor Attention on a Social Media Platform." His faculty mentor is Arsenio Staer, assistant professor of finance.
Vivek Anand Menon of Fullerton, competed in the Engineering and Computer Science graduate category with "Molecular Dynamics Simulation Study of Liquid-Assisted Laser Beam Machining Process." Sagil James, assistant professor of mechanical engineering, is his faculty mentor.