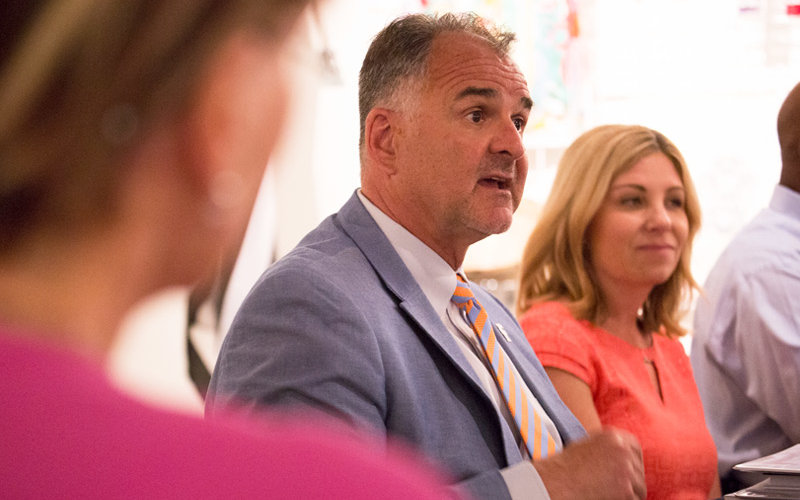 President Fram Virjee knows that Cal State Fullerton's constituent base exceeds the boundaries of the campus and so, as he did a short while ago in Fullerton, he recently spent the day getting to know civic and community leaders in Santa Ana.
For many decades, Cal State Fullerton has collaborated with multiple community, educational and business groups in the city. Most notably, the Santa Ana Artists Village was created around the university's Grand Central Art Center. The center is the result of a unique partnership between CSUF and the city of Santa Ana and offers a mixed residential, commercial and educational complex, attracting artists and young professionals to the area.
Virjee met Friday, June 8, with Santa Ana's city manager, business and nonprofit leaders, developers, educators, Chamber of Commerce members, Orange County Supervisor Andrew Do, civic leaders and central Orange County elected officials.
"We are proud of our broader outreach in the region, including Santa Ana, where we have had decades of engagement," said Virjee. "Santa Ana College is among our largest feeder community colleges, and CSUF has over 15,000 alumni, parents and students that live in the city. The university is committed to being a good neighbor and citizen within Santa Ana and Orange County."