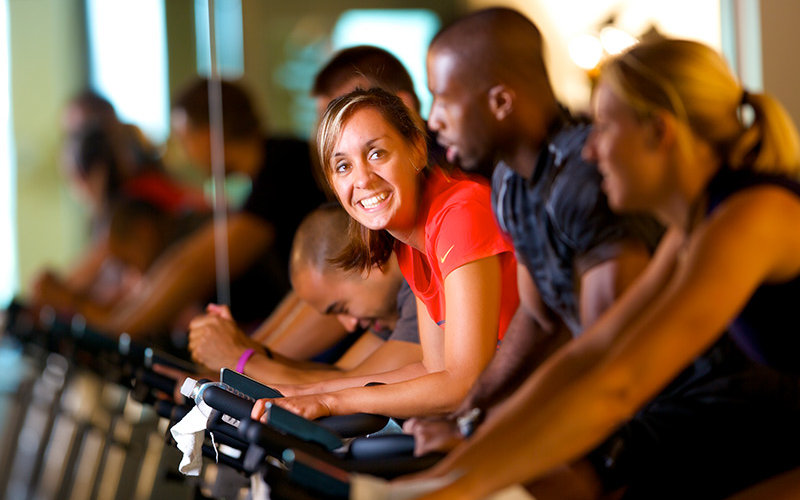 Cal State Fullerton will celebrate five days of workshops, information and activities all focused on helping campus members live better through good nutrition, mental health and physical activity.
Healthy Campus Week kicks off Sept. 24 with free activities, snacks, opportunity drawings and other activities.
The week is part of Cal State Fullerton's participation in the Partnership for a Healthier America's Healthier Campus Initiative to implement guidelines around food and nutrition, physical activity and wellness programming for students, faculty and staff. More than 50 colleges and universities across the country are participating.
As part of the weeklong activities, campus members can sign up for a free, seven-day membership to the Student Recreation Center by simply mentioning Healthy Campus Week at the center's front desk.
A complete schedule of the week's activities can be found online.  Among the highlights:
Monday, Sept. 24
11 a.m.- 3 p.m. — "Mental Health Monday/Each Mind Matters" in Langsdorf Hall
1-2 p.m. — "Wellness Workshop: Thought" in the Student Health and Counseling Center's main conference room
Tuesday, Sept. 25
11:30 a.m.-2 p.m. — "The Price Tastes Right" in the Quad
Wednesday, Sept. 26
10:30 a.m.-12:30 p.m. — Dog therapy at the Student Health and Counseling Center
11 a.m.-1 p.m. — Pound Fitness, physical activity with drum sticks, in front of Student Rec Center
2:30-4 p.m. — "FOODucation: Nutrition for Sports and Exercise," a healthy-eating workshop, at the Gastronome. RSVP online. 
5-6 p.m. — Ballroom Dancing in Room 203 of the Kinesiology and Health Science Building. Register via the MINDBODY app.
Thursday, Sept. 27
10 a.m.-2 p.m.  — World Heart Day activities along the walkway between the Library and the Titan Student Union
Friday, Sept. 28
11 a.m. – 1 p.m. — Fruit-n-Veggie Friday in front of the Student Recreation Center
Noon-12:50 p.m. — Outdoor Zumba in front of the Student Recreation Center
Sponsors of Healthy Campus Week include Human Resources, Diversity and Inclusion; TitanWell; Public Health Department; Peer Health University Network; Student Recreation Center; St. Jude Medical Center; and the American Heart Association.