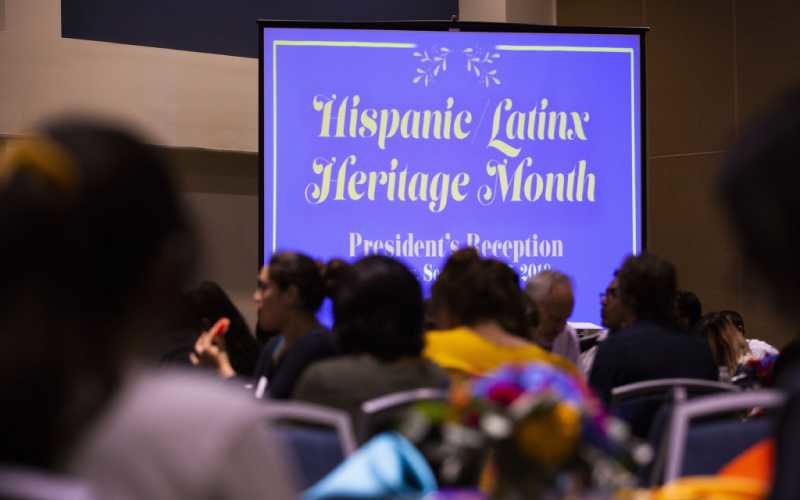 The streets of Guadalajara, Mexico, are filled with colorful murals, the smell of tacos on Avenida Chapultepec, and the rich array of cultures that exist in Mexico. There's also FM4 Paso Libre, a migrant shelter, where people from Guatemala, El Salvador and Honduras stop for shelter, food, rest and to make a phone call to their families as they head north to the U.S. border.
Fourteen-year-old Yuris was among the migrant travelers. He left his mother and sister in El Progreso, Honduras.
"His father was threatened by the 'maras,' or gangs, and was killed. He was threatened by the maras to join. Like many kids in Honduras who want to escape violence, they make the trip north," recounted Fulbright García-Robles Scholar Julián Jefferies.
The associate professor of literacy and reading education spent six months in Guadalajara earlier this year conducting research about Central American migrants traveling to and from the United States border, and the conditions and treatment they endured while in detention.
Jefferies, a recipient of the California State University 2018 Faculty Innovation and Leadership Award, shared his Fulbright research experiences at the Sept. 17 Hispanic/Latinx Heritage Month Reception, taking audience members on his own journey to Guadalajara to learn more about what he calls a humanitarian crisis at the international level.
"This is a month where we pause, contemplate and commemorate the rich culture and integral Hispanic and Latinx heritage here at Cal State Fullerton," said Cal State Fullerton President Fram Virjee, whose office hosted the reception, in partnership with the Office of Diversity Initiatives and Resource Centers.
"But it's not only a month for retrospective review. It is also a month for celebration. For celebrating culture and leadership, and the richness that is cultural diversity that provides everything for us in our daily lives. And perhaps most importantly, it's a month for imagining — imagining what we can, and will be, as we strive for a more diverse and inclusive university."
The university celebrates and leverages its "transformative power through collaboration, inclusion and unification," Virjee added.  
Virjee noted key university achievements, such as being a national leader in closing the equity gap; creating a safe space for "Dreamers" to work, study, play and dream; and ranking fifth in the nation for awarding bachelor's degrees to Hispanics. 
Joseph Cervantes, professor of counseling, provided a blessing at the start of the reception. Other speakers included graduate student Marco Moreno, who is studying cultural anthropology. He read poems and stories about his own reflections and experiences of being a Mexican-American student in higher education.
As Jefferies continued his keynote, he characterized his research efforts as more important than ever since immigration issues, including enforcement, detention, and separation of young migrants from their parents at the border, are at the forefront of national and political discussions. 
"What I found out is that psychological and physical torture are a common occurrence, (as are) exposure to cold temperatures, food in bad condition, isolation and no access to medical attention," said Jefferies.
He called upon students, faculty, staff, as well as others in the room to get involved and be part of the change to help young migrants like Yuri make sure they are welcomed, educated and integrated into American society.
"I believe that our university, with many of our Latino/a students and faculty being first, second, third-generation immigrants, is the place where we start the change," Jefferies said.