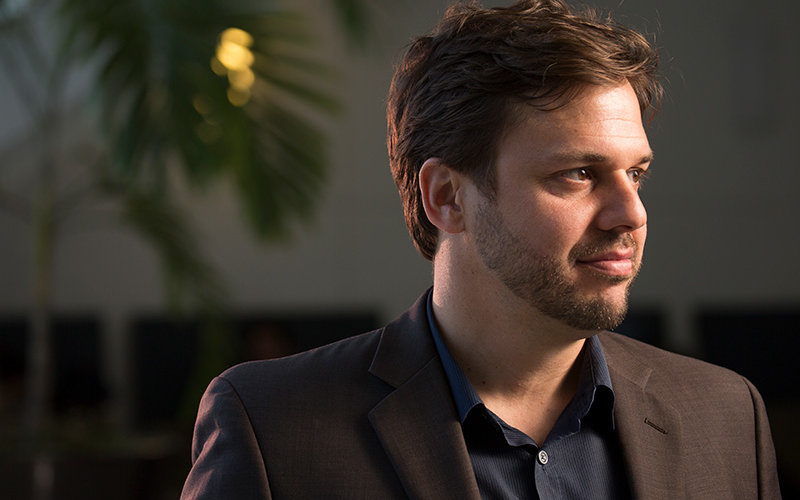 Julián Jefferies, associate professor of literacy and reading education, will be the keynote speaker for Cal State Fullerton's annual celebration of Hispanic/Latinx Heritage Month Monday, Sept. 17, from 5:30-7:30 p.m. at the Titan Student Union, Portola Pavilion AB.
The Fulbright-García Robles Scholar, who recently spent six months in Guadalajara, will share his insights on the experiences of adolescent migrants who have returned to Mexico, their subsequent reintegration into the school system and adaptation to a new way of life.
One of only 26 recipients of the 2018 CSU Faculty Innovation and Leadership Award, Jefferies joined the university in 2011 after earning his doctorate in curriculum and instruction from Boston College. He is a first-generation college student who left his family in Argentina to pursue higher education in the United States.
The reception will be hosted by President Fram Virjee and his wife, Julie, in partnership with the Office of Diversity Initiatives and Resource Centers.