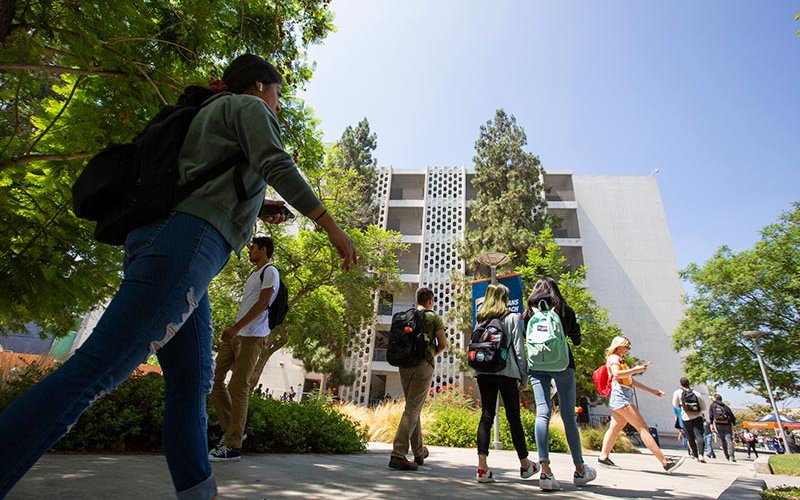 California State University, Fullerton, has been recognized for its efforts in helping low-income and underrepresented students succeed and graduate by offering a top education at an affordable price.
In the latest issue of Washington Monthly, CSUF ranked 6th in net price in the "2018 College Guide & Rankings," recognizing that cost is often what can make or break a college dream.
In their 13th annual ranking of universities both nationally and regionally, the publication rated schools by social mobility, research and public service. "We give high marks to colleges that enroll lots of low-income students and help them graduate and earn a good living without too much debt," according to the introduction to the rankings in the September/October publication.
The publication also ranked CSUF in the top third of national universities after consideration of its eight-year graduation rate, percent of first-generation college students, alumni median earnings 10 years after entering college, and bachelor's-to-Ph.D. ranking.