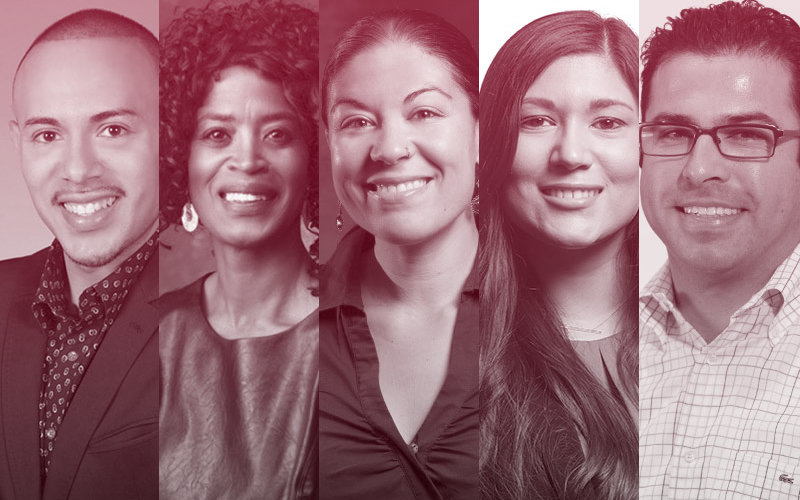 Education, incarceration, immigration and housing are the key topics of Cal State Fullerton's "Al Tanto" Latinx Community Symposium Wednesday, Nov. 14, from 8:45 a.m.-2:30 p.m. in the Titan Student Union, Ontiveros Room.
Space is limited for the free, public event presented by the Chicana and Chicano Resource Center, which is part of the Office of Diversity Initiatives and Resource Centers and supported by the Student Success Initiative.
"College students have always been highly involved in making change, and this symposium will hopefully encourage students to continue with that legacy," said Denice Vélez, coordinator of the Chicana and Chicano Resource Center.
Sessions include:
9:15-10 a.m. — "Showing Up, Being Seeing and Taking Action: Decolonizing Latinx Experiences in the Educational Pipeline" panel presentation facilitated by Tatiana Pedroza, lecturer in women and gender studies and graduation specialist for the College of Natural Sciences and Mathematics
10-11 a.m. — "A Transformative Justice Approach to Building a Culture of Respect and Consent on Campus," presented by Xhercis Mendez, assistant professor of women and gender studies
11 a.m-noon — "Lights, Camera, Social Action: A Lens on Immigration Stories," panel presentation facilitated by Jesús Ayala, lecturer in communications
11 a.m-noon — "Project Rebound: Deconstructing the Effects of Criminalization in the Latinx Community" panel presentation facilitated by Romarilyn Ralston, Project Rebound program coordinator
noon-1 p.m. — "Cultural Artifacts: A Telling of Latinx Experiences" exhibit and lunch
1-2 p.m. — "Displacement, Housing and Gentrification: What Can We Do?" panel presentation facilitated by Erualdo R. González, professor of Chicana and Chicano studies
Registration and more details are available online. For more information, contact crc@fullerton.edu.