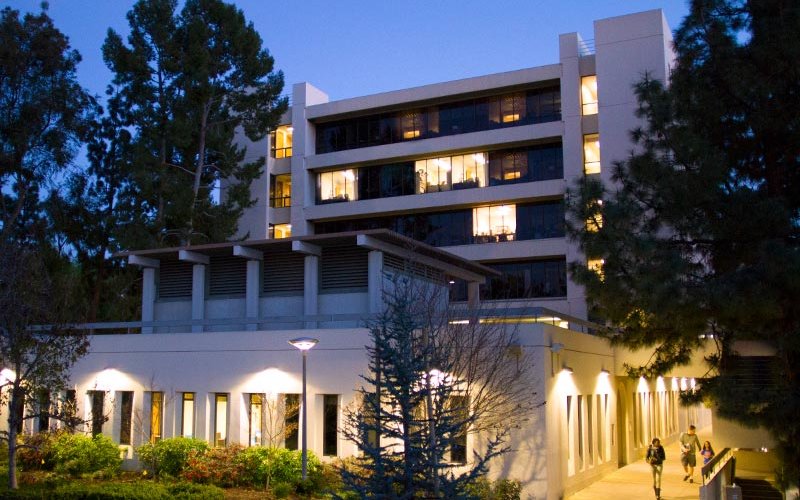 The College of Education is welcoming three new educators in special education, reading and literacy and educational leadership this academic year.
Joyce Gomez-Najarro
Assistant professor of literacy and reading education
Ph.D. urban education policy, USC
M.S. curriculum and instruction-reading specialist, University of Nevada Las Vegas
B.A. communication studies, UCLA
Multiple subject teaching credential, CSUF
Research interests: Preparing teachers to utilize valid assessment and engage in effective literacy instruction with culturally and linguistically diverse student populations; teachers' understandings and approaches to literacy assessment in the context of implementing 'Response to Intervention,' a process to help students struggling with a skill or lesson; teachers' treatment of student identity within educational policies and teaching practice; and social justice in teacher education.
Most impactful academic experience: My participation in the Bruin Corps program at UCLA, where I had the opportunity to serve as a mentor and tutor for students in the Los Angeles area.
Something you'd like others to know: Having completed the teacher credential program at CSUF more than 10 years ago, I'm thrilled to return as a faculty member and work with incredible scholars and teacher educators that inspired me, including Dean Lisa Kirtman.
Favorite book: I am a big fan of the Harry Potter series.
Calli Lewis Chiu
Assistant professor of special education
Ph.D. special education–emotional/behavioral disorders, University of North Texas
M.Ed. special education-multicultural issues, University of Texas at Austin
B.F.A. art education, Texas Tech University
Teacher certification in special education, English language arts, art (Texas)
Research interests: Improving outcomes for students with emotional and behavioral disorders; classroom and behavior management; and culturally responsive teaching.
Most impactful academic experience: I had the opportunity to present at the National Art Education Association convention with one of my art education professors and three of my peers.
Something you'd like others to know: I previously worked as a special education teacher and taught students with mild to moderate disabilities.
Favorite book: "The Blind Assassin" by Margaret Atwood
Nancy A. Watkins (Starts in January)
Assistant professor of educational leadership
Ed.D. educational leadership, CSUF-UCI joint program
M.S. management, Embry Riddle Aeronautical University
M.A. public policy, Claremont Graduate School
B.A. political science, UC Santa Barbara
Single subject teaching credential-social science, San Francisco State University
Research interests: Educational policy and leadership, equity and access and closing the opportunity gap.
Most impactful academic experience: As an undergraduate at UC Santa Barbara, I distinctly remember when I realized that I was in control of my own learning. Professors may assign tasks, but how I completed requirements and the output was all me. I recognized I was in charge of my own learning and that realization changed how I approached my education.
Something you'd like others to know: I have been a public high school teacher and administrator for 30 years. I believe strongly in the value of quality and equitable public education.
Favorite book: I'm a fan of anything written by Isabel Allende.