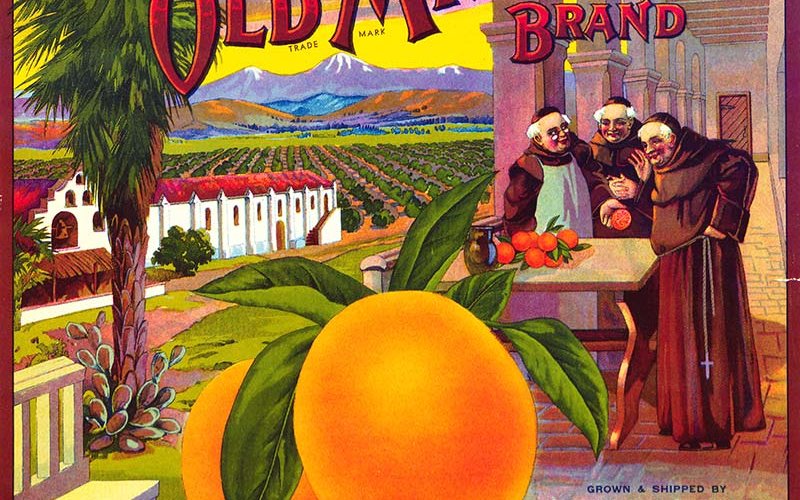 Fruit crate labels from the local citrus industry. Documents relating to the life and works of science fiction author Philip K. Dick. These are some of the items from Cal State Fullerton's Pollak Library collections that will be part of a Saturday, Nov. 3, free public event showcasing the history and cultural heritage of Orange County.
"Orange County Archives in Action: A Regional Archives Bazaar" at Bowers Museum is being presented by a committee representing Orange County special collections, archives and library communities, including Pollak Library's University Archives and Special Collections.
The 9 a.m. to 4 p.m. event also features presentations from community members dedicated to preserving and increasing awareness and access to the county's past.
The goal of Orange County Archives in Action is to raise the profile of the county's rich and diverse history to the public, as well as to academics and independent researchers, said Patricia Prestinary, CSUF special collections librarian and a member of the Orange County Archives in Action committee.
Other materials from the University Archives and Special Collections on display will include:
Black and white photographs of Orange County created by the Smart Studio and its predecessors between 1882 and 1953.
Early California letters, history books and other materials dating back to 1776.
Materials about the Japanese-American relocation in California during World War II.
Documents, including newspaper articles, event programs and speeches, about the late Latino community activist Amin David.
 
Established in 1967, University Archives and Special Collections preserves and provides access to the library's rarest and most valuable original materials, supports curriculum and preserves the university's history. The Local History Collection includes materials about Orange County, California and other California cities and counties from 1776 to date. It includes nearly 4,000 cataloged books and pamphlets, correspondence, ephemera, manuscripts, maps, memorabilia, periodicals, posters and photographs. Visit online for more information about the collections.
Bowers Museum is located at 2002 N. Main St., Santa Ana, 92706. For more information, contact Patricia Prestinary or the Orange County Archives in Action.