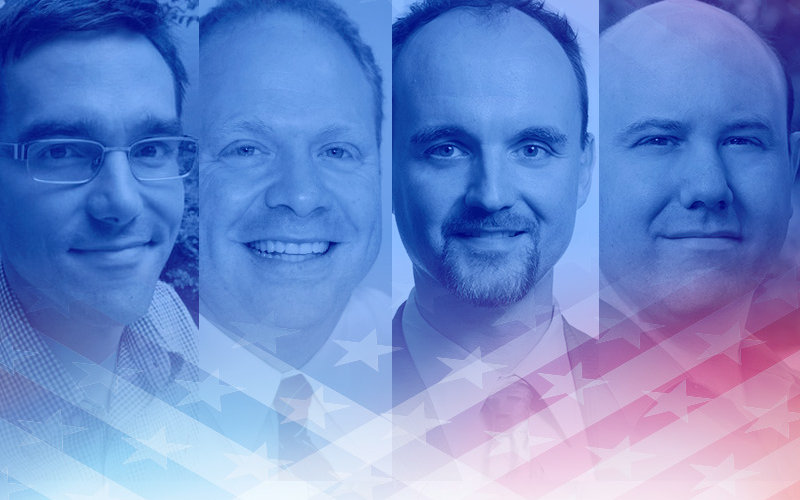 Four Cal State Fullerton political science faculty members will discuss the importance of the congressional midterm election, what it says about the current political climate and the impact the election will have on future national policy during a Monday, Oct. 15, panel discussion at the Fullerton Public Library.
Part of the library's ongoing Town and Gown Series, "2018 Congressional Midterm Elections: What to Expect" will begin at 7 p.m. in the Library Conference Center.
Panelists include Matthew Jarvis, Robert Robinson, Scott Spitzer and David Traven, who also will give their own predictions for the upcoming election.
Registration is not required for the free, public event at 353 W. Commonwealth Ave., Fullerton. For more information, contact the Fullerton Public Library at 714-738-6333.