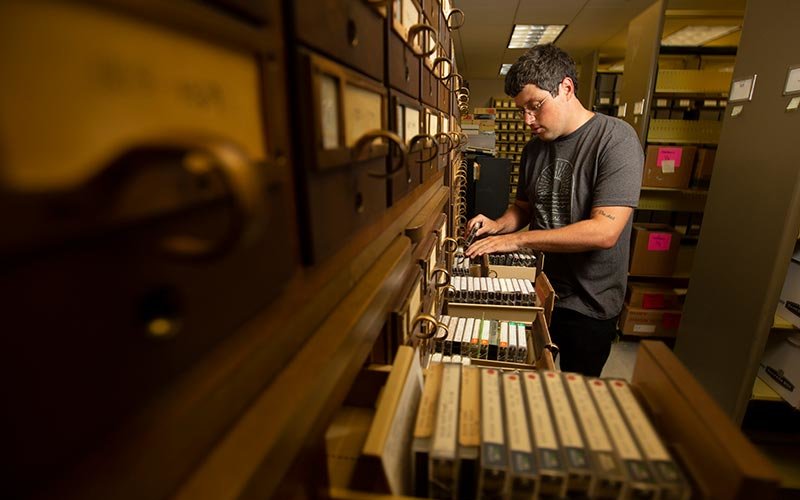 Celebrating 50 years of recording and preserving the region's stories, the Lawrence de Graaf Center for Oral and Public History at Cal State Fullerton will host a panel discussion detailing the history of the center and its goals for the future.
The Tuesday, Nov. 27, event, "The De Graaf Center: Past, Present and Future," will be held from 5:30-6:45 p.m. in Pollak Library, Room 360. The event is free and open to the public.
Speakers include Sheryl Fontaine, dean of the College of Humanities and Social Sciences; William Haddad, professor emeritus of history; and Tom Klammer, dean emeritus of the College of Humanities and Social Sciences.
COPH is the largest regionally focused oral history archive in California with more than 6,000 recorded interviews, transcripts, photographs and other materials. In addition to preserving the historical experiences of Southern California individuals and communities, the oral history program trains students for work related to museum curation, historic preservation, public art and culture, oral history performance, heritage tourism, digital history and archival management.
A second anniversary event is slated for spring 2019. For more information, contact COPH at 657-278-3580.