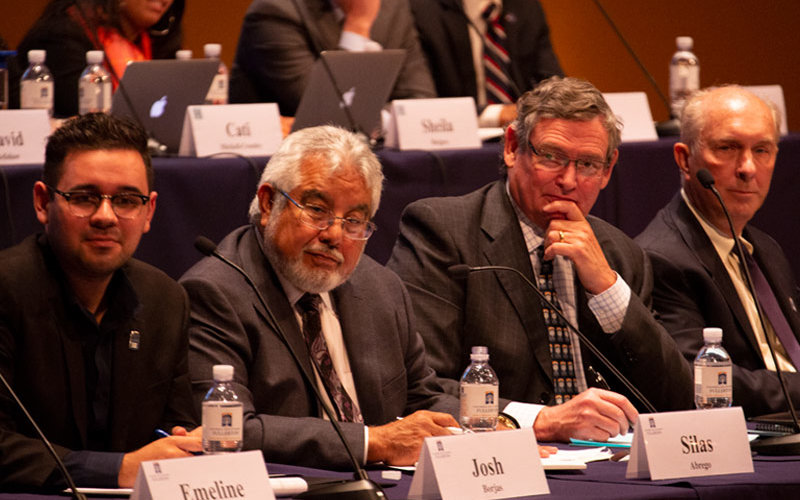 CSU Chancellor Timothy White, along with members of the search committee that will review and conduct interviews for a new president for Cal State Fullerton over the next few months, held a Nov. 9 open forum in which members of the campus and community were invited to provide insight into the qualities they would like to see in the new CSUF president.
These attributes included being dynamic, innovative and adaptable, having great management and leadership skills, being goal-oriented and student-centered, being a fundraiser and committed to a range of issues: diversity, graduation rates, mental health, Dreamers, the physical structures on campus, safety and athletics.
"Hearing from the campus and the community is key to finding the best and most successful president for Cal State Fullerton," said White at the conclusion of the forum.
The search committee will conduct a confidential search so the identity of the candidates will not be disclosed. To submit a name or additional input, write to presidentssearch@calstate.edu.