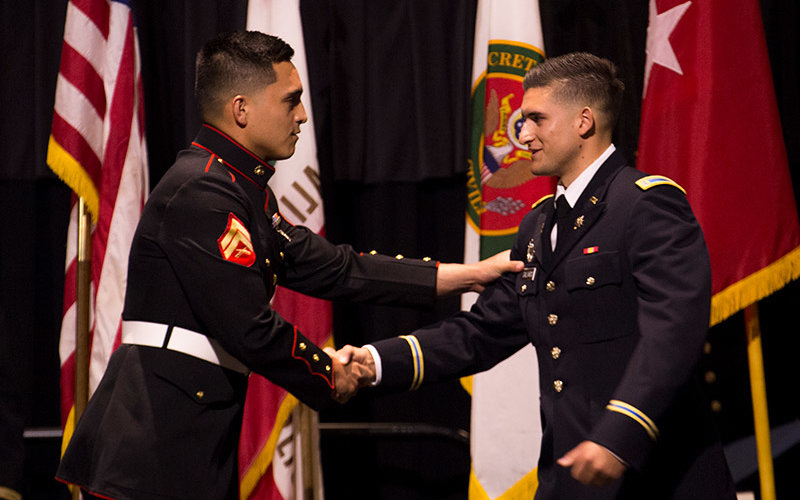 Brig. Gen. John W. Lathrop, deputy commanding general – operations for the 40th Infantry Division at the Joint Forces Training Base in Los Alamitos, is the keynote speaker for Cal State Fullerton's Dec. 14 commissioning ceremony.
Four U.S. Army cadets from the Reserve Officer Training Corps will accept commission for duty as second lieutenants during the 10 a.m. program.
The cadets, who are completing or recently completed their bachelor's degrees at Cal State Fullerton, are:
Lyle Lloyd Bruce Burley of Buena Park, psychology
Tylor Harper of Fullerton, communications-public relations
Alexander Michael Lopez of Yucaipa, business administration-finance
Sherin Tara of Anaheim, nursing
Steven Dennis Drye of Brawley, who earned his bachelor's degree in business administration-finance last spring, was commissioned last summer and will be recognized during the December ceremony.
Once commissioned, most of the soon-to-be new officers will undergo up to a year of officer training, then report to their respective duty stations in the United States or abroad.
For more information, contact the Department of Military Science at 657-278-3007.