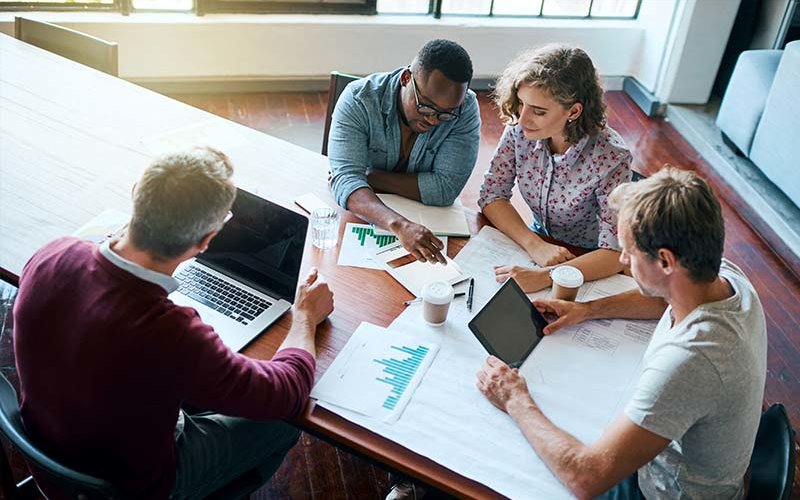 Small business owners and those hoping to become small business owners are reaping the benefits of new state funding that is expanding the services and programs being offered by the Small Business Development Center Network for Orange, Riverside and San Bernardino counties.
Administered by Cal State Fullerton's Mihaylo College of Business and Economics, the network's seven centers offer a wide range of services supported by funding from the Small Business Administration and California Governor's Office of Business and Economic Development, or Go-Biz.
Recently the Orange County Inland Empire SBDC network received nearly $1.5 million from Go-Biz, specifically for continuing and expanding efforts that help in the creation and development of small businesses.
The network consults with approximately 7,500 small business or future business owners each year and its consultants spend about 20,000 hours in one-on-one consultations, says Michael Daniel, OCIE SBDC Network director.
The SBDC helps clients research appropriate funding sources, as well as helping them prepare their presentations for investors.
The network offers workshops in strategic planning, disaster preparedness and how to use e-file and e-pay systems for employment tax returns, wage reports and payroll tax deposits to the Employment Development Department.
"This year alone, we have helped our clients gain access $175 million in funding," notes Daniel. "Everything from $15,000 for working capital, $3-4 million for a new building to $10 million in venture capital.
"We are not funders ourselves, but we help our clients develop a successful package for funding," he adds, noting that recently 10 businesses open their doors, thanks to the SBDC in partnership with the Orange County Market Place and the Small Business Administration.
"The funding allows us to do a whole lot of things we haven't done before," says Daniel. "We're reaching out to new areas of business and offering new programs, including market research conducted by students from Mihaylo College of Business and Economics' award-winning business program.  
"Our student interns create market research reports for business owners who are looking to grow and scale, create a new market or learn more about their competition. To date, the market research teams have created more than 500 reports, all free to the business owner."
Cal State Fullerton's Mihaylo College of Business and Economics has been responsible for the administration of the lead center for Orange, Riverside and San Bernardino counties since 2003.
The Orange County/Inland Empire Small Business Development Center Network is headquartered in at Cal State Fullerton's Irvine Center, located at 1 Banting, Irvine 92618.
Assistance services are provided at the following locations:
Orange County SBDC
Rancho Santiago Community College
2323 N. Broadway, Suite 201
Santa Ana, 92706
714-564-5200
Orange County SBDC – CSUF Irvine in partnership with the OC Hispanic Chamber
1 Banting
Irvine, 92618
657-278-1801
https://smallbusinessoc.org
LaunchPad SBDC (tech focused)
OCTANe
65 Enterprise
Aliso Viejo, 92656
949-330-6565
http://www.octaneoc.org
Inland Empire SBDC — Riverside
3780 Market St.
Riverside, 92501
951-781-2345
http://www.iesmallbusiness.com
Inland Empire SBDC — Ontario
603 N. Euclid Ave.
Ontario, 91762
909-983-5005
http://www.iesmallbusiness.com
Coachella Valley SBDC
44-199 Monroe St, Suite B
Indio, 92201
760-863-2529
http://cvsbdc.com/
EPIC SBDC (tech focused)
3403 10th Street
Riverside, 92501
951-468-5026
http://epicsbdc.com/
SBDC @ UCI Applied Innovation (tech focused)
5141 California Avenue, Suite 250
Irvine, 92697
949-824-6835
http://ucisbdc.com/
More information is available online.